5 Holiday Light Displays Worth Traveling For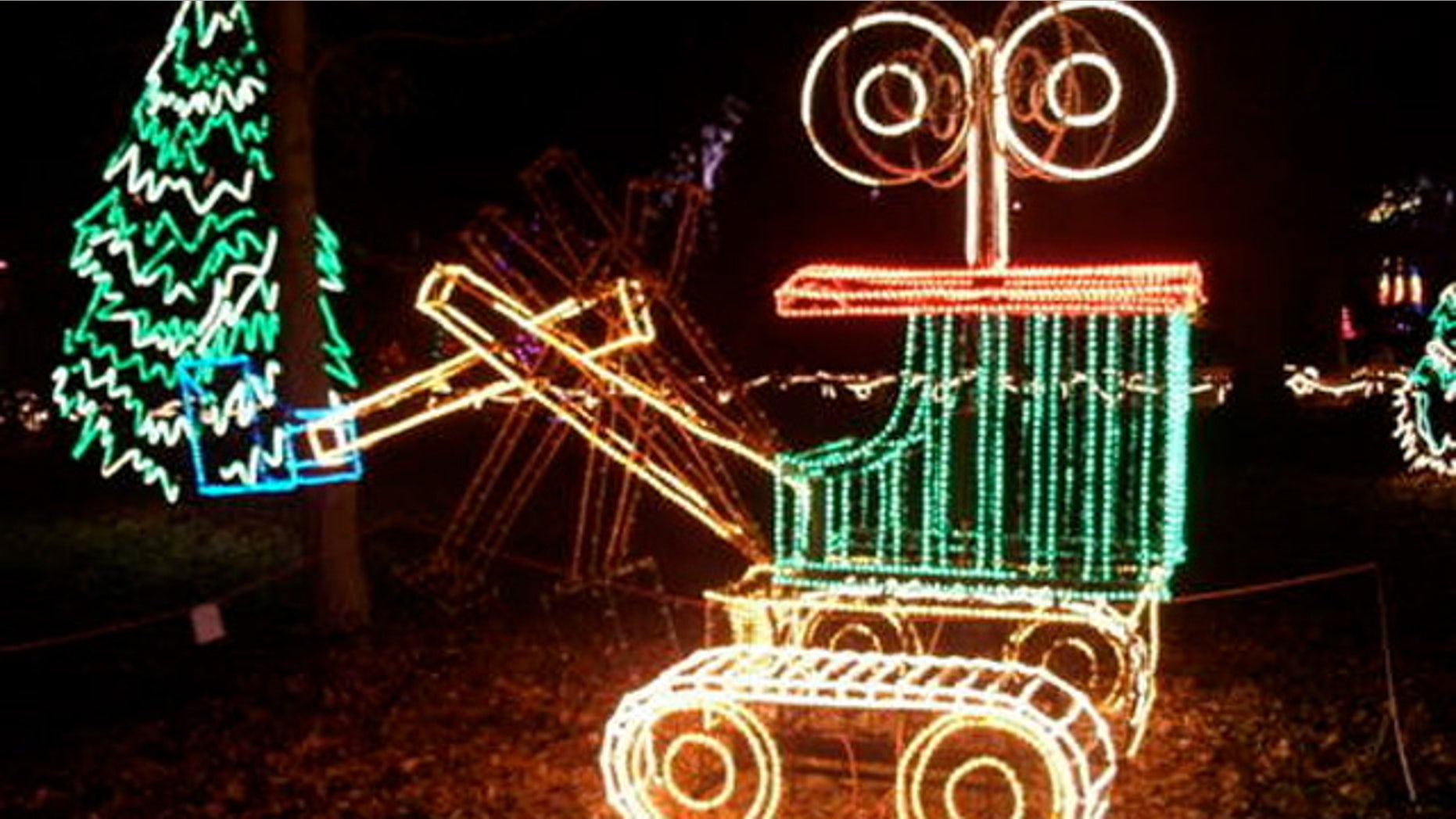 Aaah, it's the most wonderful time of year again, when twinkling holiday lights adorn roof tops and buildings across the country.
If you're one of those who didn't have the time to create your own masterpiece of lights at home or just want to check out some amazing feats of illumination, there are plenty of great options -- and while you're at it, why not make a trip out of it.
Besides checking out local neighborhoods --  museums, gardens, zoos and cities across the United States have magnificent sparkling displays.
But first, a few tips. Fox New Traveler spoke to Eileen Ogintz, of TakingtheKids.com to ensure that this family tradition doesn't become a family in tears.
Before heading out for a evening of fun, make a plan. Know where you are heading to and how long it is going to take you to get there.  A long drive or getting lost can damper even the most joyous of holiday spirits.
Also, Ogintz recommends that parents keep in mind what is hoped to be a magical night for your children could turn into a nightmare if they aren't prepared for the cold. Bring scarves, hats, mittens and possibly hand warmers to make sure the kids enjoy the experience. A thermos of hot chocolate or quick stop at a local coffee shop might be your best move of the night to keep everyone warm.
Once you have that down, it's time to check out the spectacle.
While there are thousands of displays across the country, here's five of the best that are worth travel for.
1. Sedona, Arizona - Nearly one million lights enchant visitors in the 21st Annual "Red Rock Fantasy." The two dozen displays by Southwest families will be showcased until December 31. The festival is open each evening (weather permitting) from 5:00 p.m. to 10:00 p.m. on Fridays and Saturdays and 5:00 p.m. to 9:00 p.m. Sunday through Thursday. Admission prices are $5 for adults, $4 for seniors, $2 for children aged 5-12 and complimentary for children 4 and under.
2. Mystic, Connecticut - The Museum of America and the Sea presents "Lantern Light Tours" - taking guests back in time to Christmas Eve in 1876. The tours are on select evenings until December 27. Visitors are encouraged to purchase tickets online in advance: $28 for adults and $21 for youth (ages 4-17).
3. Albuquerque, New Mexico - The holiday season sparkles at the Albuquerque Botanical Garden's "River of Lights." Hundreds of thousands of twinkling lights dazzle visitors at New Mexico's largest walk-through light show each year. Tickets are available online and cost $8 for adults (13+), $4 for children (3-12) and free for children under 3. The show ends December 30.
4. Chicago, Illinois - The Museum of Science and Industry is celebrating the 70th Anniversary of "Christmas Around the World and Holidays of Light." On the main floor, visitors will find more than 50 twelve-feet trees decorated by volunteers from Chicago's ethnic communities to represent their diverse culture and holiday traditions. The exhibit is included in the museum's general admission fee and runs through January 8, 2012. 5.
5. Washington, D.C. - The National Christmas Tree is in its 89th season this year. The tree features LED lights - using less than 2000 watts to keep the tree bright. It is illuminated daily from dusk until 11pm.
Click here for other locations to see amazing light displays.
Is your home a winter wonderland? Whether it's a life-sized menorah or a Christmas tree the size of Rockefeller Center's -- we want to see photos!