Toshiba to Push Glasses-Free 3D TVs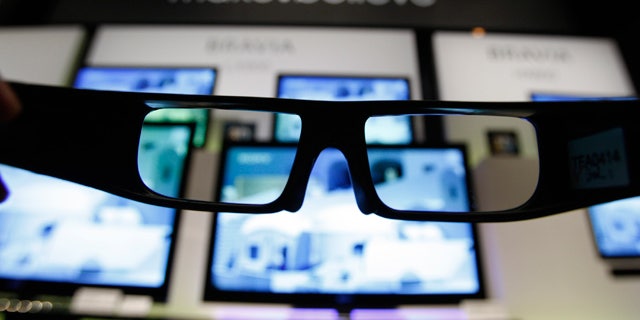 NEWYou can now listen to Fox News articles!
Toshiba will begin selling large-screen glasses-free 3D television sets in fiscal 2011 and plans to start marketing the groundbreaking devices beyond its home turf of Japan, executives said on Tuesday.
The Japanese conglomerate also announced an ambitious target for a one-third increase in its TV unit sales for the financial year starting in April, to 20 million.
Toshiba, whose products range from household appliances to nuclear power stations, has already launched 12-inch and 20-inch versions of its glasses-free 3D TV in Japan.
The need for special glasses is considered a major factor hindering sales of 3D TVs, but rival companies have said the viewing angle for glasses-free technology is too restrictive.
Atsushi Murasawa, Toshiba's head of visual products, told reporters at the Consumer Electronics Show (CES) in Las Vegas on Tuesday that the reaction to the sets had been favorable.
The company will be showing off prototypes of 56-inch and 65-inch glasses-free 3D TVs at CES and will probably launch two models, one over 40 inches and another over 50 inches, a Toshiba spokesman said.
"These will not only be for the Japanese market, but also America, Europe and China," Murasawa said. He gave no details on launch dates or prices for the new products.
Toshiba makes liquid-crystal display screens in-house for its small glasses-free 3D TV models, but the company said it would need to work with an external supplier for the larger screens.
The company also sells 3D-capable televisions for use with customary glasses, along the lines of those offered by rivals such as Sony Corp.
Toshiba is seeking to boost television sales in developing countries and to grab a 10 percent share of the U.S. TV market, compared with about 7 or 8 percent at present, Murasawa said.
FoxNews.com's complete CES coverage.