Top tactical Valentine's Day gifts for women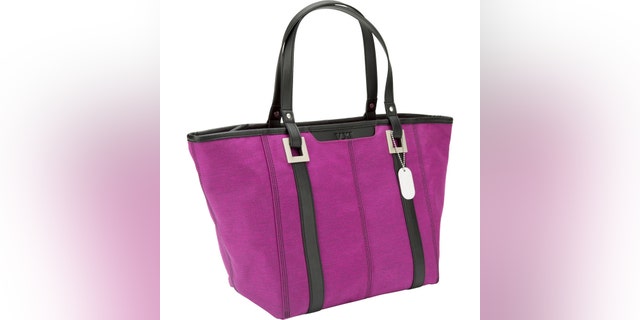 Hunting for a Valentine's Day gift that will earn you MVP status?
Search no further. Here are eight gifts for the tactical woman in your life, covering a range of ideas and something for every budget.
The Camilla
Weatherby's Vanguard Camilla rifle is a standout for this Valentine's Day and the best on the market for the hunting woman.
This rifle is very carefully designed specifically for women. In fact, it is a rifle for women, designed by women. Weatherby undertook a lengthy process working closely with a select team of female hunters and shooters to continually refine the rifle until it reached a truly exceptional standard.
The Vanguard Camilla delivers extremely high performance with guaranteed SUB-MOA accuracy in an ultra comfortable fit for women. Every detail has been considered and set this rifle apart.
Weatherby has shortened the length of pull to 13 inches and shifted the grip angle and made it slimmer. They've also added a slight trigger finger guide groove to enhance the grip, and made the comb higher to properly align a female shooter's eye with optics.
The gorgeous design also makes it a beautiful gift with wow factor. The Camilla features satin finish, Turkish A-grade walnut with rosewood forend and grip caps well as a Fleur de lis checkering pattern and cold-hammer-forged 20-inch barrel.
Available for $849.00.
Covert handbag
Handbags are always a popular gift. Why not take it next level with hidden tactical features?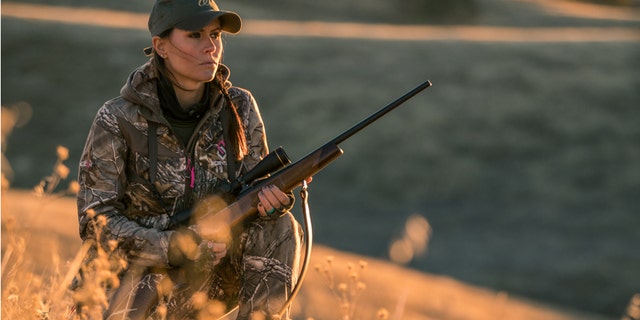 5.11 Tactical has just introduced new colors for the Lucy Tote, so your Valentine could be one of the first to carry this tactical, covert handbag thanks to you.
THE BEST TACTICAL GIFTS FOR MEN THIS VALENTINE'S DAY
The bag is designed for elite female operators who need something that looks like a stylish regular bag for concealed carry. It is also jam-packed with covert tactical features that she will love, like a pistol compartment engineered for rapid sidearm access and a concealed pocket to fit essentials like a wallet. There are even built-in flex cuff slots and lots of room to stash all of her things.
Available in fuschia and maritime for $114.99.
Yoga to range to cocktails
5.11 Tactical continues to pioneer and dominate in tactical apparel for women. The company also makes the extremely popular Raven Range Tight or Raven Range Capri.
You're giving her yoga-pants-level comfort, but with tactical professional design for the range. She will love that she can wear them for everything— going straight from yoga to the range and then off to drinks with the girls.
And the Ponte di Roma durable stretch fit fabric and the flattering look will also make this gift a big hit.
The Ravens are available in Black and Tundra. The tight version retails for $89.99 and the Capri for $84.99.
Limited edition jacket
Catch the Super Bowl? Then you might have spotted the commercial featuring former Special Forces Nate Boyer in a very cool, tactical grade designed jacket. Well, this is the same Seattle-based brand: Beyond Clothing.
Beyond makes survival clothing systems. Their craftsmanship is exceptional and in the inner circles they are known for making top notch apparel popular with the world's most elite special forces.
The Renegade Women's Jacket is inspired by the classic military M-65 field jacket, but takes it to the next level with modern fabrication techniques and smart design for comfort and maximum utility. She will love the outstanding details like the concealed fleece with thumb holes in the cuffs and the concealed adjustable hood.
It is private reserve so this is a special gift that only a limited number of women will get to wear.
Right now you can snap it up at a massive steal for this Valentine's Day. Ordinarily, this advanced jacket retails for $390.00, but right now you can snap it up as a massive steal for this Valentine's Day for a mere $65.00.
Ready for the range
With the Browning Range Kit II, your Valentine can defend her ears and eyes when shooting, while looking pretty in pink.
This Browning kit includes shooting glasses that provide wrap-around eye protection and combines a pink frame with polycarbonate lenses. For hearing protection, the kit also includes soft foam earplugs, and adjustable fit earmuffs with a noise reduction rating (NRR) of 26 decibels that incorporate comfy padded ear cups.
Another option at a higher price point is the excellent Peltor Tactical 6-S SoundTrap Hearing Protection Ear Muffs, designed for the tactical professional. These earmuffs are very comfortable with low profile earcups while providing fantastic protection and performance.
The Browning kit is available for $24.59 and the Peltor retail for $78.54 but you can find them significantly discounted.
Fun camo range bag
The Bulldog Cases Muddy Girl Camo Range Bag is a great, fun gift for a woman who shoots at a range.
There is plenty of room for pretty much anything she'd need like glasses, hearing protection, chokes and shells. And it is designed with a movable partition in the roomy compartment so she can use to help keep things organized and separated. There's extra pockets on the outside for her to stash even more stuff.
It comes in "camo" and retails for $56.95, but you can find it this Valentine's Day for $37.62 here.
Customized pistol
With the Taurus Spectrum, you can customize and personalize a pistol especially for her.
A smart concealed carry choice, you can pick from a wide spectrum of colors and lots of color combinations. Very user friendly, it takes six rounds, only weighs 10 ounces and is 5.4 inches long with a 2.8 inch barrel.
The Taurus Spectrum retails for about $300.
Classic Hollywood chic
An excellent option for women, Kimber's Micro 9s also come in a wide range of looks and colors.
This gun won the NRA Golden Bullseye Award 2017 Shooting Illustrated Pistol of the Year Award, and it was very well deserved.
Packed into a micro package, this pistol will give her maximum performance and reliability all while featuring beautiful craftsmanship. The Bel Air is a new option for 2017 and a great choice if Hollywood chic is her thing.
Fantastic for concealed carry, the Micro 9 takes a six round mag, weighs 13.4 ounces and is 5.6 inches long.
It will retail for about $800.
For more gift ideas, curated for special operations professionals, head over to Tactical Talk.