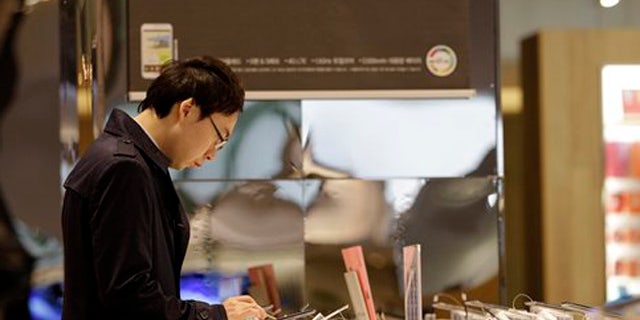 With the recent increase in tablet sales across the United States, it appears as though college students are jumping on the tablet train.
According to a recent study conducted by the Pearson Foundation, tablet use among college-bound high school seniors and college students has more than tripled in the last year.
Students are now using tablets to take notes in class, study for tests and read textbooks. The study also found that more college students are reading digital books over traditional textbooks, and a majority actually prefers digital over print.
Last year, 62 percent of college students reported having read a digital textbook, compared to more than 70 percent in 2012. And 63 percent of college students believe that tablets will replace print textbooks within the next five years.
The study, conducted online by the Pearson Foundation in early March, surveyed 1,206 college students and more than 200 college-bound high school seniors. This year, 58 percent of students say they prefer reading digital textbooks over print textbooks for class.
Among college students, 25 percent already own a tablet, and close to half plan on purchasing one within the next six months.
The results of the survey come right on the heels of Apple's recent release of the iPad 3, which sold more than three million units within the first weekend it was available. Tablet sales have been steadily climbing since they were introduced in 2010. Between 2010 and 2012, iPad sales more than tripled, increasing from sales of 4.69 million tablets sold in 2010 to more than 15 million sold already in 2012.
Abbey Konchan, a freshman at the University of Florida, uses her iPad in class every day, switching between taking class notes and surfing the Internet to look up information. For Konchan, her iPad functions as a digital notebook, allowing her to download notes into a PDF file and take notes directly on the screen, saving time, money and trees.
Konchan's iPad is a one stop shop, she said. Instead of having multiple notebooks for different classes and carrying around many textbooks, the iPad incorporates it all into one.
"I'm able to carry everything with me easily," she said. "I only need my iPad for class and everything is in one place."