Holiday Gift Guide: 5 Best Tech Gifts for Moms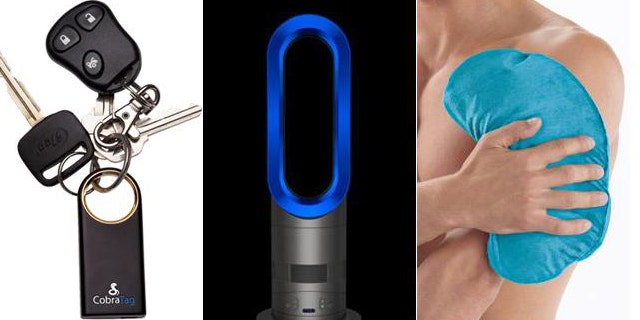 Looking for a gift for the mom in your life and want to get a little fancier than a scarf? How about some high-tech toys that will help make her life a little easier?
Below are a few gadgets that the moms I know would be thrilled to find under their trees this year.
Amazon Kindle
Amazon's new lineup of Kindle eReaders are sure to impress. Whether mom is a news junkie or enjoys her alone time with bodice ripping romance novels, she'll love having an eReader that's easy to use and light enough to fit in a purse or coat pocket. Prices start at $79.
Tag by Cobra
I don't want to insinuate that Moms lose their keys more than Dads -- but that's sure true in my house. My wife's keys are forever getting lost in the black hole that is the diaper bag. With the Cobra Tag, you can find your keys with a small keychain tag that pairs with a BlackBerry or Android phone. When the keys go missing, use the app on the phone to signal to them. When the phone goes missing, the keychain tag can signal to the phone to help you find it too. If they both go missing, of course, you're really out of luck.
Dyson Hot
For the woman who is always cold, consider this portable heater with a lot of panache. It's a bladeless heating fan that can turn itself off and on to keep any room at your desired temperature. It's portable and handy with its remote control. It is also safe to use around children and pets.
Brookstone Body Bean
This is the modern day equivalent to the hot water bottle or electric heating pad -- only much safer. Plug the Body Bean in for 15 minutes and it stays warm for up to four hours! It is small and compact and would make a great stocking stuffer.
iRobot Roomba 700 Series
Want to help mom clean the house? You can weather vacuum the floor yourself -- or buy her a robot to do it more regularly (and with less complaining than you would offer). The Roomba vacuums every part of a room multiple times and can run on your schedule with its timer mode. It cleans carpet, tile, or hardwood floors and is a great gift for the mom who deserves a break from housework. And who doesn't?
Click here for more Holiday Gift Guides
Clayton Morris is a Fox and Friends host. Follow Clayton's adventures online on Twitter @ClaytonMorris and by reading his daily updates at his blog.