Fraudster jailed for laundering stolen iPhones through Apple's repair service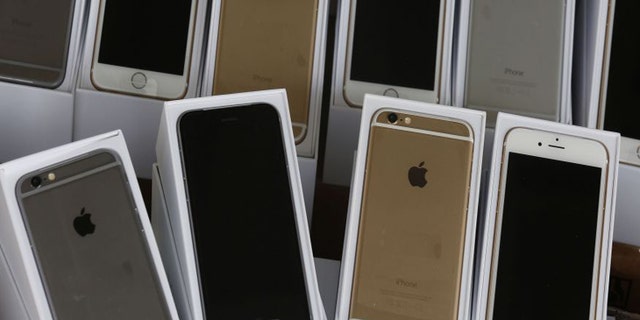 Fraudster Edward Hornsey discovered a loophole in Apple's repair or replace service, exploited it to make thousands of dollars, and has now been jailed for his trouble. The 24-year old's scam worked like this: He would advertise for second-hand phones, buy them up at a cheap price, and send them back to Apple. In return, Apple would replace the phone with a shiny, brand new model. Hornsey would then sell on the spanking new device without cause for concern.
However, despite checking a few of the phones against the national phone register to establish whether they'd been registered stolen or not, he didn't make a habit of questioning where the used phones originated. After all, the cheaper the phone, the more profit he eventually made. As noted by the prosecutor in the case, Hornsey was effectively using Apple's service to launder stolen smartphones.
Related: Cops hilariously post selfies using lost iPhone to help find owner
According to UK newspaper The Mirror, Hornsey returned 51 iPhones to Apple, and 45 of them were registered lost or stolen. When police arrested him, he was found to have a stuffed bank account with more than 27,000 ($42,500) in it, and a bedroom full of used phones. It appears Hornsey wasn't only exploiting Apple's goodwill, because he was caught due to another phone he sold on being linked with a burglary.
He was able to get away with it due to a loophole in Apple's care system, as the company doesn't check to see how many phones an individual has returned. However, while he took advantage of this to run his scam, Hornsey wasn't a criminal mastermind. He operated out of his bedroom, used his home address on all communication, registered his own phone number, and all the proceeds went into his personal bank account. Hardly a tough trail for the police to follow.
Queen's Council Neil Bidder said, "This was a calculated fraud and you knew exactly what you were doing -- if people like you were completely honest fewer mobile phones would be stolen." Hornsey has been jailed for six months, and we'd expect Apple to make a few changes to its replace or repair scheme in the near future.