Easy ways to digitize and preserve your old photos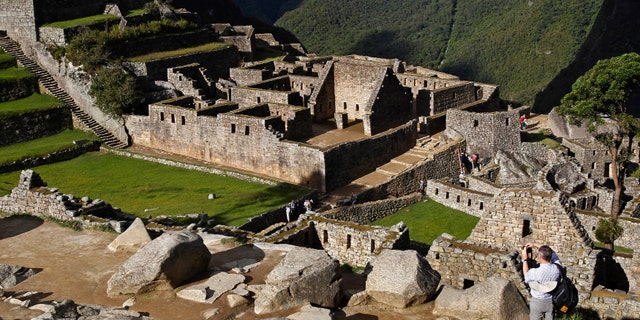 NEWYou can now listen to Fox News articles!
Name three places where I could find your old photos right now. I bet at least one of your answers is photo albums, frames or shoeboxes. The years take a toll on our precious photos.
It's time to get them into your computer. I know, it's a huge job that sounds as daunting as climbing Machu Picchu. Having done both, at least you won't get altitude sickness working with photos.
Digitize the photos
The first step is getting your photos into a computer. Purchase a scanner, either an all-purpose flatbed model (starting at $100) or one made specifically for scanning photos (like this popular scanner on my site).
You can also take photos of photos using your camera, smartphone or tablet. But if you are going to do that, download the Heirloom app that was created for scanning photos.
Heirloom automatically adjusts lighting, tweaks perspectives and crops edges so you don't have to do so much work. Plus, you can keep your pictures in albums and frames as you scan, so you don't have to spend time getting them out and potentially damaging them.
If you have tons of photos, consider sending them to a photo-scanning service like FotoBridge, PhotoBin, or ScanCafe. The average price is typically $75 for 250 photos.
Let's organize
Once you have your photos converted to image files in your computer, you need some way to organize them. You don't want to be wading through files to find that one hilarious picture from when you were 11.
If you own a Mac, the built-in iPhoto has you covered - click here for essential tips on how to use it. For a PC, use the free Google Picasa.
These programs will do their best to auto-sort photos by date, but on scanned photos they're not going to have accurate date information. So, you will need to manually enter date, location and event information for each photo.
Privacy warning: Photos you take with a smartphone, tablet or high-end camera might give away your location to online creeps. Click here to find out how to wipe this revealing information.
iPhoto, Picasa and other photo organizers usually have facial recognition too, which should help sort the photos based on who is in them. It isn't perfect, but it's a nice shortcut.
Be sure to set good picture titles. "Aunt June, 1959, Chicago" will be a lot easier to find later than "IMG00602.JPG."
Tagging your photos is another good practice. Tags are descriptive keywords that describe what's going on in the picture.
Keywords for the Aunt June picture might include "Graduation" or "Grandma Virginia's house." That can help narrow your search when you're thumbing through 125 pictures of Aunt June.
One thing many people have trouble working with organized albums is that the albums only appear in the program. So if you uninstall Picasa, for example, your organization goes away. Your pictures will only have whatever file names and folder organization you started with.
This is a tip to remember. Both iPhoto and Picasa have the File>>Export feature. This sends an organized album to its own separate folder on your hard drive. You can tell the program to number the files so they're always in the right order.
Let's backup
One of the main reasons for digitizing your photos is to make sure they stay safe from damage or disaster. After your photos are all pretty and organized in your computer, be sure to make a backup.
Sign up for a service like Carbonite Online Backup that stores your files in the cloud online safe from fire, theft or flood. (Full disclosure: Carbonite is an advertiser on my national radio show.) As a side benefit, you can still access your backup files from any computer with an Internet connection.
This comes in real handy when you are at a relative's home and want to share photos. You simply sign in to your Carbonite backup account and download the photos to you want on any computer. It's a great side benefit that I have used many times.
On the Kim Komando Show, the nation's largest weekend radio talk show, Kim takes calls and dispenses advice on today's digital lifestyle, from smartphones and tablets to online privacy and data hacks. For her daily tips, free newsletters and more, visit her website at Komando.com. Kim also posts breaking tech news 24/7 at News.Komando.com.