"Yankee Killer" Molina Hits Go-Ahead Home Run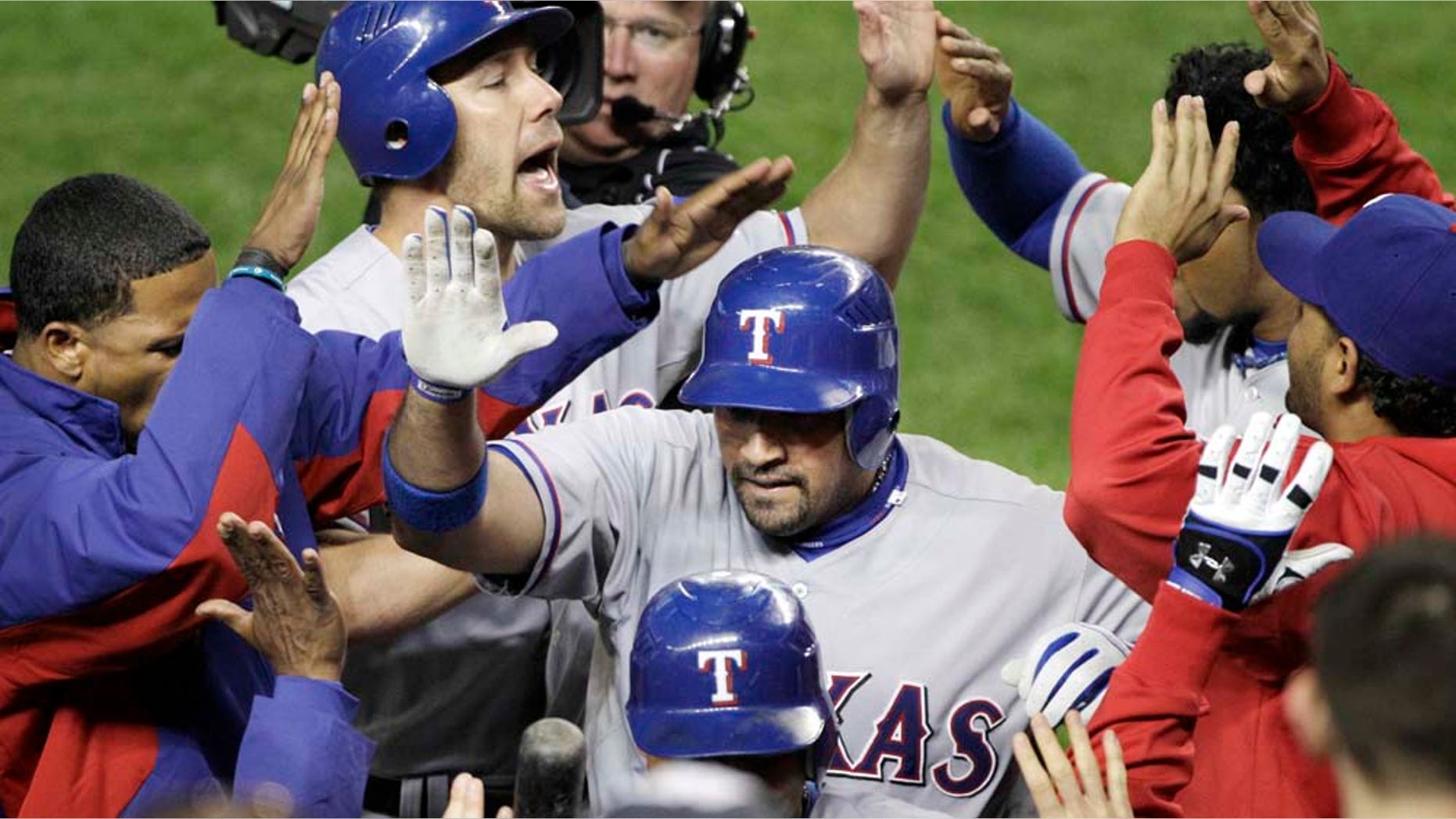 Bengie Molina and his Texas Rangers are one win away from the World Series.
The catcher's game-shifting home run in the sixth inning off New York Yankee pitcher A.J. Burnett gave the Rangers a 3-1 lead in the American League Championship Series.
"It's not bad for a fat kid that everyone makes fun of when he runs," Molina said.
Molina, of Puerto Rico, hit a three-run homer that turned a 3-2 deficit into a 5-3 lead his Rangers would not relinquish.
The underdog Rangers were not given a shot by many so-called experts.
"We came here, we are supposed to lose," Molina said.
A World Series appearance would be the Rangers' first in its 50 years in the Major League Baseball.
Texas has outscored the Yankees 30-11, outhit them 43-26 and would have swept if not for wasting a five-run lead in the opener, when the Yankees turned late walks into runs.
While Texas is hitting .307, New York is limping at .198, including .154 (6 for 39) with runners in scoring position. Alex Rodriguez has been a bust against his former team, going 2 for 15 (.133) with two RBIs.
The Rangers' bullpen has a 2.75 ERA in the series, while New York's relievers are at 7.07.
Molina has become a Yankee killer in his playoff career. He has hit four postseason home runs and has 12 runs batted in against New York.
The Associated Press contributed to this story.