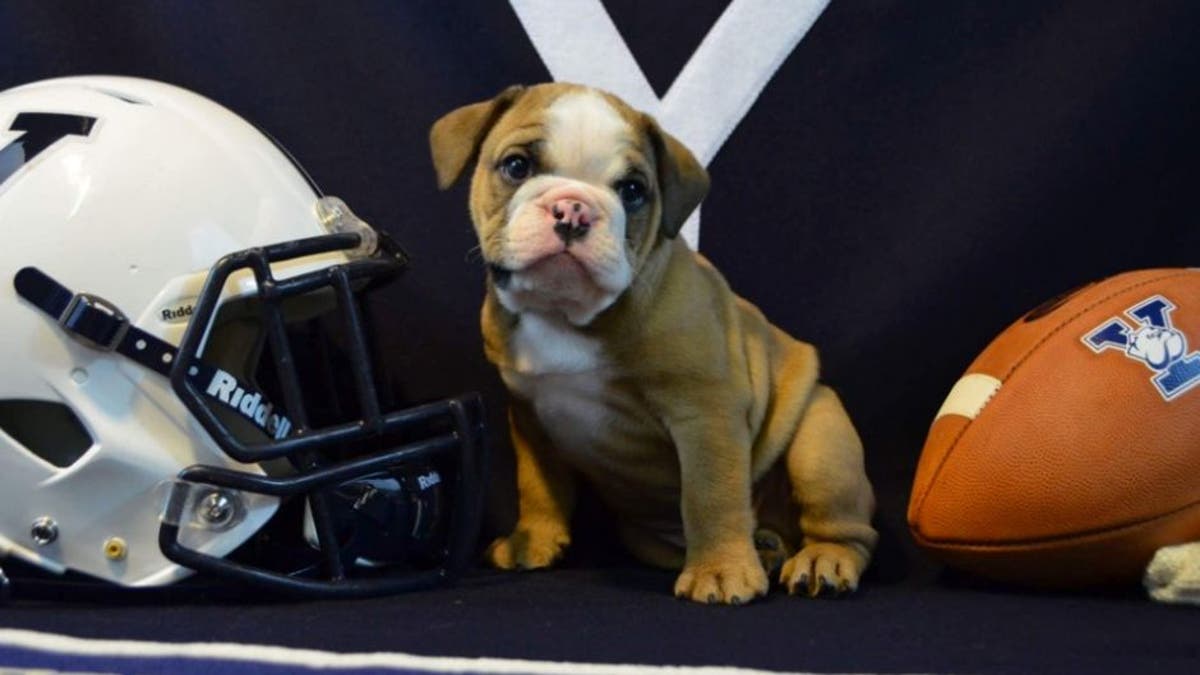 Yale introduced its newest live animal mascot on Thursday, unveiling to the world the eighteenth Handsome Dan of the university's long line of Olde English Bulldog mascots.
And I'd be remiss if I didn't argue that, of all the Handsome Dans heretofore, this one is the most handsome.
Per the New Haven Register, this Handsome Dan is the winner of the school's nationwide search for a new mascot following the passing of Sherman (Handsome Dan XVII) in August. Handsome Dan XVIII was born September 23, 2016, and has finally made his way to campus to carry on a tradition of live animal mascots dating back to 1889.
Please follow Handsome Dan OnLine for full coverage of what is, by all accounts, a very good boy.
Indeed, he is a good boy. Yes he is.
Dan is on Twitter. He is not as handsome as this Dan but arguably more potty-trained.