WWE superstars react to Brock Lesnar's dominant UFC 200 win over Mark Hunt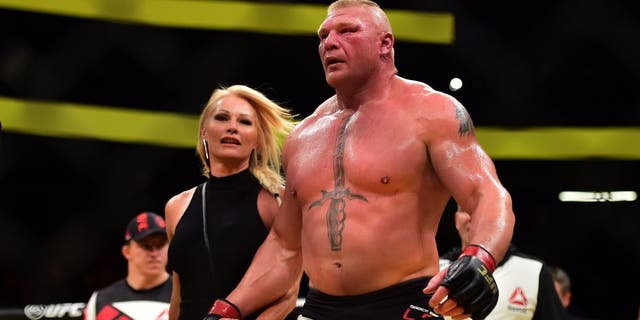 NEWYou can now listen to Fox News articles!
"The Beast" was back on Saturday night -- and he was dominant.
Brock Lesnar defeated former title contender Mark Hunt by unanimous decision at UFC 200 in Las Vegas in a dowright impressive return to the Octagon. Lesnar was simply too big and too strong in his first MMA match since 2011. And after the win, Lesnar's WWE colleagues offered their congratulations:
Lesnar will face Randy Orton when he returns to WWE in August at SummerSlam -- a move that was announced earlier this week -- yet even Orton had kind words for Lesnar:
Can you blame him? After such a ridiculous performance by Lesnar, it's hard to envision anyone on the current WWE roster getting the upper hand. Or maybe Orton's just getting a head start on setting up an RKO out of nowhere.
One other comment from a WWE superstar stood out. Lesnar currently resides in Saskatchewan, Canada, and he represented his adopted home on Saturday for the first time in his career -- a move that had Rusev cackling:
Careful, big man. You don't want to make Lesnar angry.