With Matt Holliday anchored in left, Cardinals have fewer options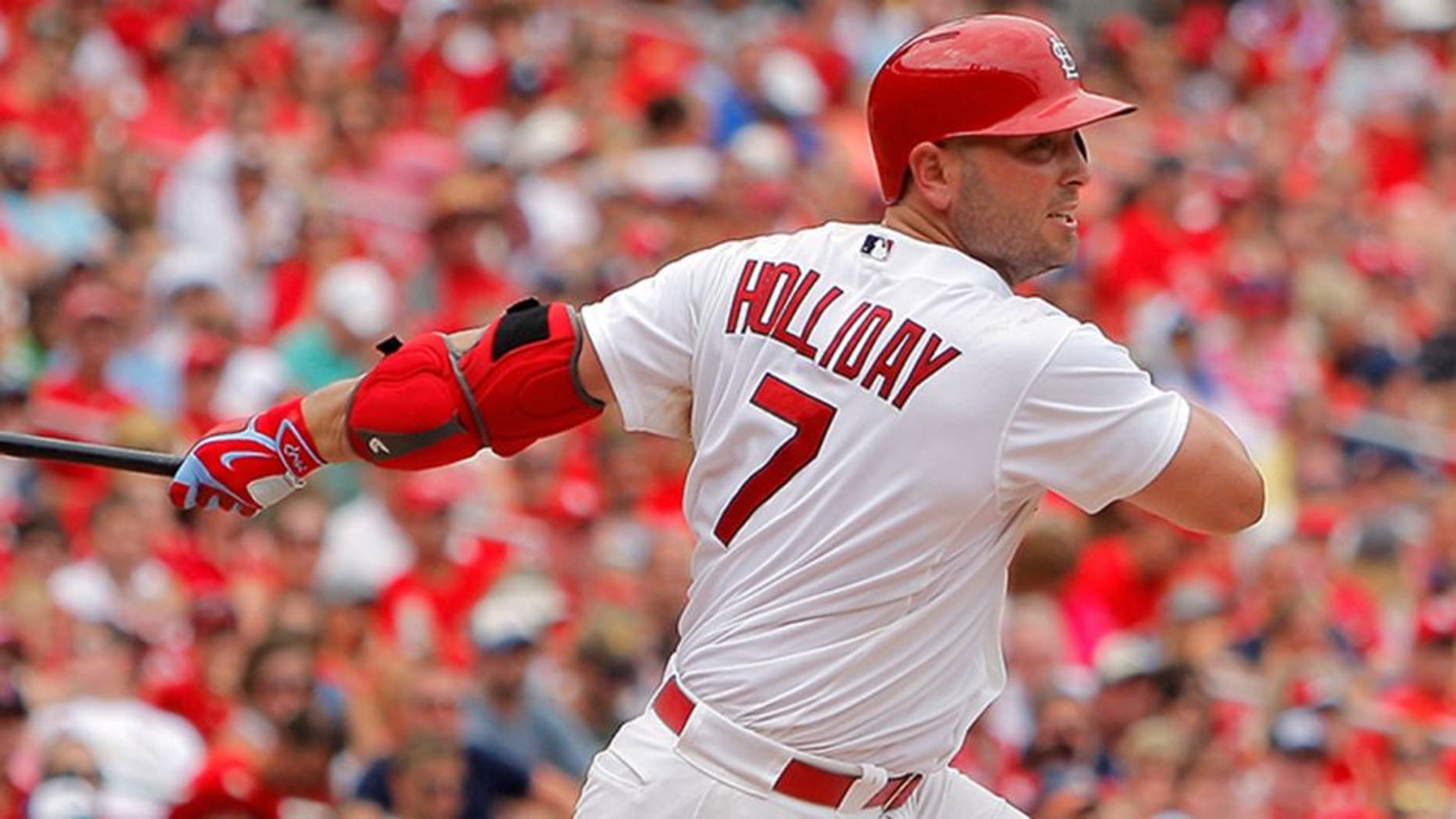 Matt Holliday has started 1,604 major-league games as a left fielder. Over 12 seasons, including the last 6 1/2 with the St. Louis Cardinals, he's never played a defensive inning elsewhere.
So it's not surprising that on Saturday -- one day after losing free agent Jason Heyward to the rival Chicago Cubs -- Cardinals general manager John Mozeliak told FOX Sports that it's "highly unlikely" the team would move Holliday to another position in 2016.
Still, that's an important piece of information as baseball observers attempt to decipher how the Cardinals will respond to Heyward's departure from an already thin lineup.
More specifically, it means one of two things:
1. The Cardinals can't sign a pure left fielder unless he's willing to switch positions.
2. The Cardinals could sign a left fielder, but only if they're confident they can trade Holliday, who has full no-trade protection.
The first point is relevant to free agent Alex Gordon, who's played only left field over the past five years with the Kansas City Royals -- including Gold Glove seasons in 2011, 2012, 2013, and 2014.
The Cardinals have interest in Gordon, sources say. But as long as Holliday is on the roster, Gordon probably would need to be comfortable playing center or right field in order to be a viable option for the Cardinals. And while that might not sound like a huge issue, Gordon's defensive ability in left field is a key component of his value.
A trade involving Holliday is fascinating to ponder, although it doesn't appear very likely. Holliday, who turns 36 next month, has a year-round home near the Cardinals' spring-training base in Florida; the list of places to which he'd accept a trade is short, if it exists at all. Still, he's coming off an injury-hampered 2015 and entering the final guaranteed year of his contract, so Cardinals officials have little choice but to plan for a future without him.
Another aspect to the story is sure to elicit a knowing grin from industry insiders: If Holliday insists on playing left field and/or refuses to waive his no-trade clause, he reduces the chances of St. Louis signing Gordon -- while making Chris Davis, primarily a first baseman, an easier logistical fit.
Holliday is a client of well-known agent Scott Boras.
Davis is, too.