Why are the odds stacked against a breakthrough winner at Richmond?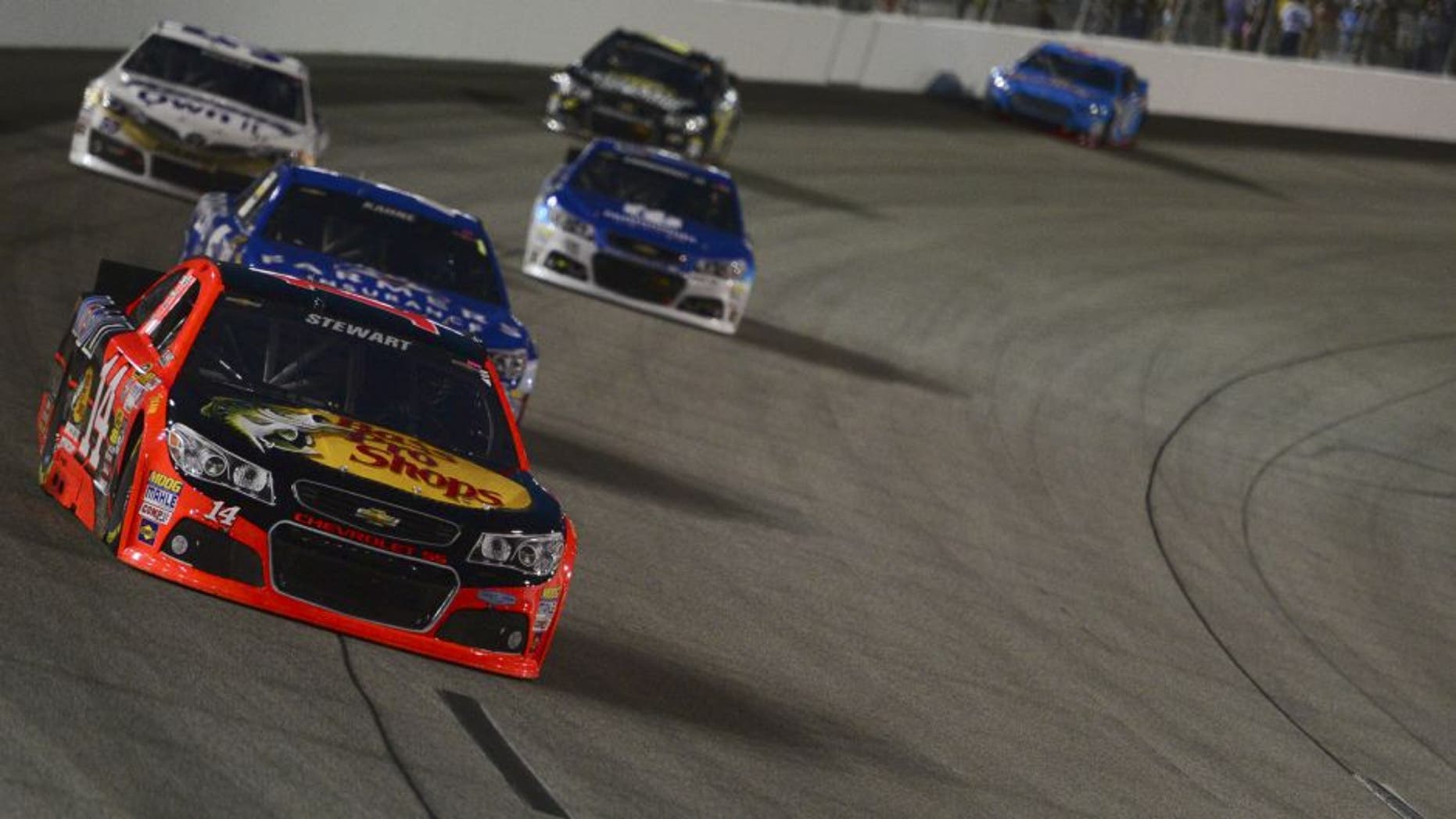 Question: What two things do the following 10 NASCAR Sprint Cup Series drivers have in common?
Kurt Busch, Brad Keselowski, Joey Logano, Carl Edwards, Kevin Harvick, Clint Bowyer, Kyle Busch, Denny Hamlin, Jimmie Johnson and Dale Earnhardt Jr.
Answers: 1. As of now, all 10 of the aforementioned drivers are eligible to compete in the Chase for the NASCAR Sprint Cup. In fact, all but Bowyer are locked into the Chase by virtue of past race victories this season.
2. Collectively, these 10 drivers have won the last 20 races at Richmond International Raceway, site of Saturday night's Federated Auto Parts 400, the 26th and final race in the NASCAR Sprint Cup Series regular season.
The last time a driver who isn't currently in this year's Chase field won at RIR was more than a decade ago, when Kasey Kahne captured the first race victory of his career here in the spring of 2005.
Kahne didn't make the Chase that year and he won't this year unless he wins again under the lights on Saturday night. Given the dominance of the powerhouse drivers and teams here, though, it's exceedingly unlikely that anyone will race his way into the Chase this time.
Consider the numbers:
- The first driver outside of the 16 in the Chase right now is Aric Almirola, who is 29 points behind Clint Bowyer. In his entire career, Almirola has never made up that many points on Bowyer in a single race.
- Kahne is just 2 points behind Almirola. But Kahne hasn't posted a single top-10 finish in the last nine races this season. And in his last 17 starts at RIR, Kahne hasn't led even a single lap in 15 of them.
- The next driver behind Kahne is Greg Biffle, who in his last 11 starts this year has only one finish better than 14th. The last time Biffle finished better than ninth at RIR was way back in 2006, when George W. Bush was president.
- What about Kyle Larson? Well, he was just 12 years old when Kahne won at RIR, and in seven starts here in NASCAR's two top series, Larson has never led a lap. Not one.
But just because the Richmond field doesn't seem ripe for a first-time winner doesn't mean it won't be an interesting race.
There are plenty of intriguing questions for this weekend's race:
- Can Joe Gibbs Racing maintain its dominance of late and add to its series-high total of 10 race victories?
- Will either Jimmie Johnson or Kyle Busch win for the fifth time and head into the Chase with a points advantage?
- Will Team Penske stop the Gibbs onslaught and add to its own victory total?
- Stewart-Haas Racing teammates Kurt Busch and Kevin Harvick have each won twice this year, including the spring RIR race that Busch captured. Can they rise up again?
- Has Hendrick Motorsports found the key to its performance woes of the last two months?
Stay tuned, because you'll likely see all of those questions answered Saturday night, when what you probably won't see is the next first-time winner of 2015.