Who does Cal turn to at QB without NFL bound Jared Goff?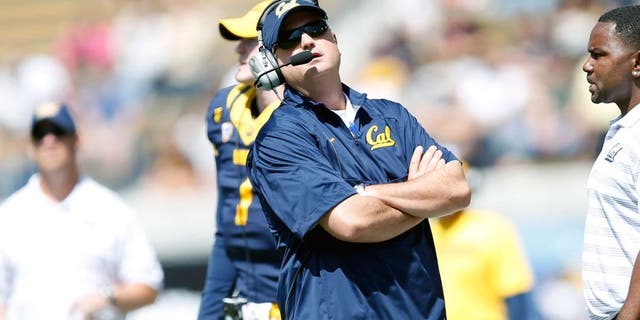 On Thursday, Cal junior QB Jared Goff announced he would be entering the 2016 NFL Draft. Goff set the Pac-12 single-season record for touchdowns and passing yards in 2015 and has been the program's best quarterback since the departure of Aaron Rodgers.
With Goff now gone, who do the Bears turn to at quarterback?
According to most, including head coach Sonny Dykes, redshirt freshman Chase Forrest looks to be the leader in the clubhouse.
Forrest, who will be a redshirt sophomore next season, is from Mater Dei High School in Southern California and stands 6-foot-2, 190-pounds. He was Goff's backup in 2015.
Freshman Ross Bowers, a highly-recruited QB out of Washington state, redshirted this season but figures to be Forrest's main competition come spring.
The x-factor in the Cal QB competition is Max Gilliam. Gilliam, the country's No. 26-ranked dual-threat quarterback, signed with Cal in September and will enroll in January. He will also participate in spring practice.
Goff earned the starting quarterback job as a true freshman by taking the exact same route to college as Gilliam.