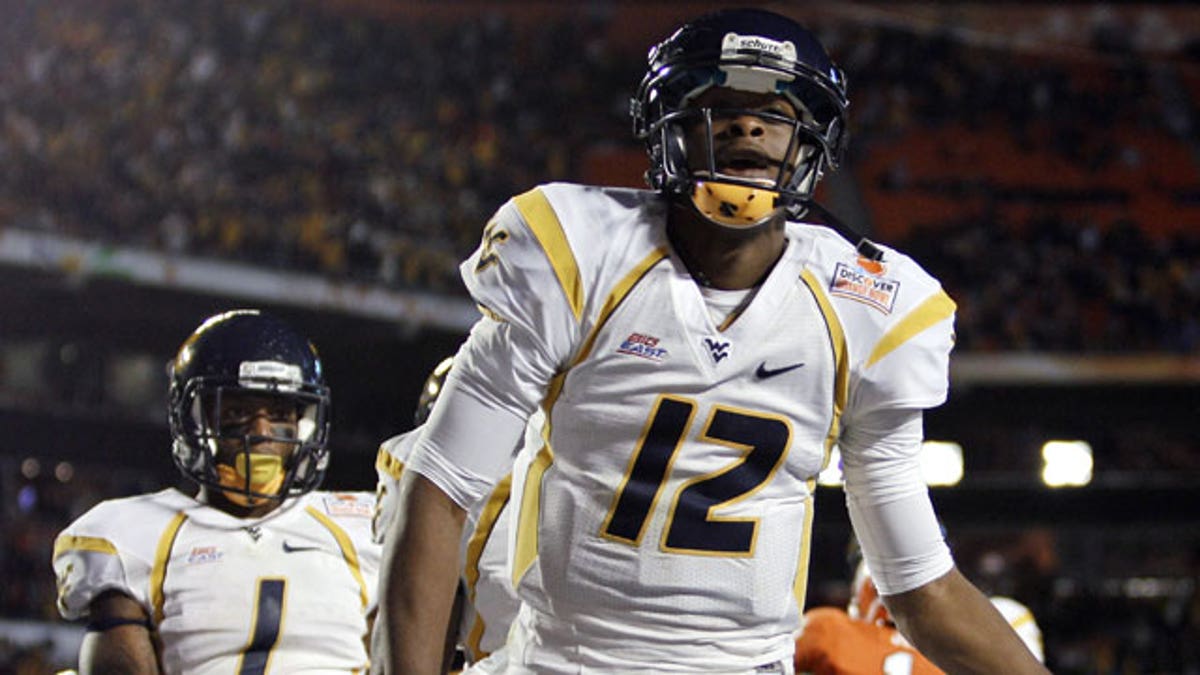 MIAMI – Geno Smith tied a record for any bowl game with six touchdown passes, including four to Tavon Austin, and No. 23 West Virginia set a bowl scoring record by beating No. 14 Clemson 70-33 on Wednesday in the Orange Bowl.
Darwin Cook's 99-yard fumble return for a touchdown was one of the Mountaineers' five TDs in the second quarter, including three in the final 2:29 for a 49-20 lead. It was the highest-scoring half by a team in a bowl game.
Austin's four TD receptions tied a record for any bowl game, and Smith broke Tom Brady's Orange Bowl record with 401 yards passing. West Virginia's point total broke the bowl record established six nights earlier when Baylor beat Washington 67-56 in the Alamo Bowl.