Von Miller's 'DWTS' partner is fining him every time he farts during rehearsal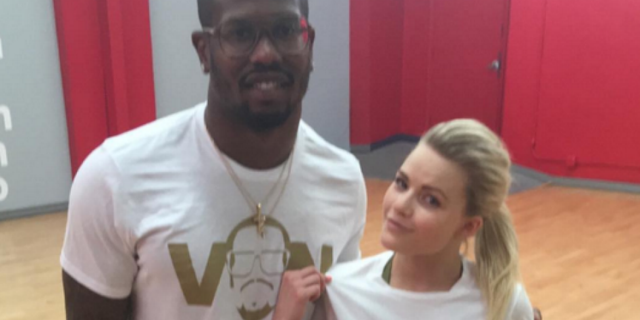 So far so good for Super Bowl MVP Von Miller who survived the first elimination on "Dancing With the Stars" on Monday.
That said, the Denver Broncos linebacker apparently has been struggling with tardiness and flatulence on the show, which has prompted his 22-year-old dance partner Witney Carson to issue $100 fines for each violation. Watch here:
Turns out Carson's policy was inspired by the NFL's penchant for issuing fines.
"I asked [Miller] what happens in the NFL when you're late, and he told me," Carson told TV Guide. "So I said, 'Well, that's exactly what I'm going to do.'"
The league fined Miller $11,500 last season for his quasi-dancing post-sack thrusts. So far Carson has collected $1,500 ($100 for each minute he's been late, which she's donated to charity) and judging from the audio in that clip above, at least $200 for Miller's gas passing.
If Miller wants to crank out $100 toots, he can certainly afford it.
But seriously, Von, just walk into a corner, squat, and let them rip.