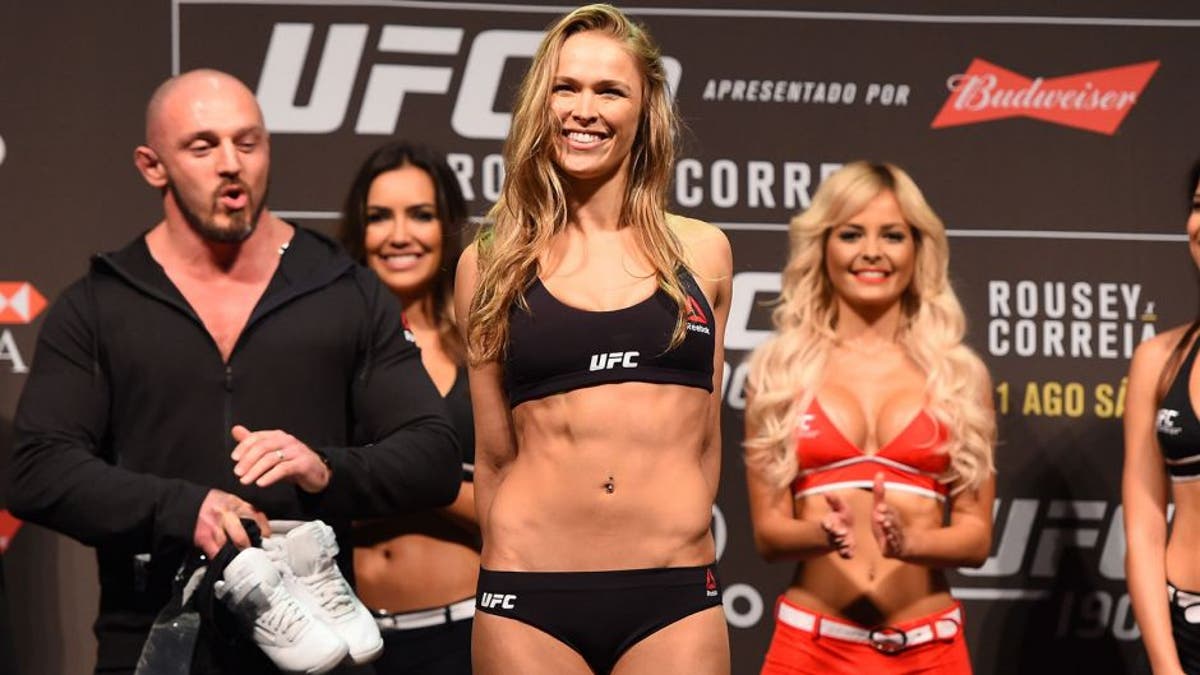 Over the past few weeks, the UFC's excellent remaining 2015 schedule and start of the 2016's has been fleshed out with the likes of Ronda Rousey, Rafael dos Anjos, Daniel Cormier, and more. Now, the promotion has announced that those stars and many more will head to Las Vegas for a special press conference on Sept. 4, the day before UFC 191, to promote what they are calling "GO BIG."
UFC President Dana White will be joined in Las Vegas by many of the top fighters in the world in advance of UFC 191 to preview the upcoming "GO BIG" lineup. The event will be free and open to the public, taking place at the site of UFC 191, the MGM Grand Garden Arena at 1 p.m. PT.
UFC champions Ronda Rousey, Daniel Cormier, Conor McGregor, Robbie Lawler, Joanna Jedrzejczyk and Rafael Dos Anjos, as well as top contenders Alexander Gustafsson, Carlos Condit, Luke Rockhold, Donald Cerrone, Dan Henderson, Holly Holm and Vitor Belfort are all expected to be in attendance. Stay tuned for a complete list of fighters in the coming days!
The "GO BIG" season will launch Sept. 26 with UFC Fight Night: Barnett vs. Nelson and wraps up on Jan. 2, 2016 with UFC 195: Rousey vs. Holm, the UFC's first ever event in which the main and co-main events feature women's title defense. Also included is a special two-event weekend, featuring The Ultimate Fighter: Team McGregor vs. Team Faber Finale (Friday, Dec. 11) and UFC 194 (Saturday, Dec. 12).