Two-time champ Alberto Contador pulls out of 2016 Tour de France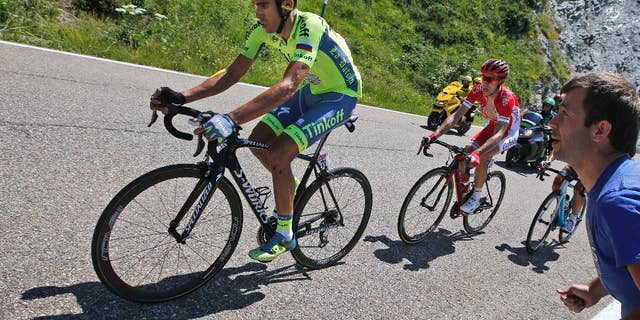 NEWYou can now listen to Fox News articles!
Two-time champion Alberto Contador has pulled out of the Tour de France during the ninth stage due to a fever.
Slightly more than 60 miles from the end of the stage, the Spaniard stopped at the side of the road, hopped off his bike and got into the passenger seat of his team car.
Contador crashed in each of the opening stages and had lost time on the other overall favorites.
He was in 20th position at the end of Saturday's eighth stage, 3 minutes, 12 seconds behind leader Chris Froome.
During Sunday's stage, Contador dropped back to his team car four times before finally withdrawing.