Top MLB executive pushed out over alleged verbal abuse, harassment, report says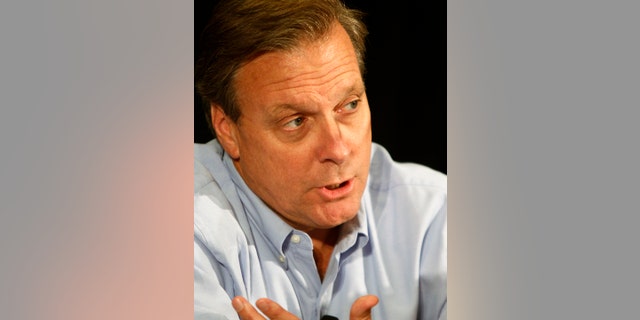 The head of Major League Baseball's digital business was forced out last month after a series of alleged incidents that included verbal abuse of a colleague and hiring escorts to entertain guests at a party during last year's All-Star weekend, The Wall Street Journal reported Thursday.
Bob Bowman, 62, announced on Nov. 6 that he was leaving his position as the head of MLB Advanced Media, saying it was "an ideal time for new leadership."
In fact, the Journal reported MLB Commissioner Rob Manfred had opted to push Bowman out a month earlier after he received reports that Bowman had verbally abused a co-worker.
"I would say that incident was the culmination of a variety of issues that had gone on over a period of time, and it precipitated a conversation in which Bob and I agreed that the best thing for him to do was to leave," Manfred told the Journal.
"The culture that started at BAM was hard working and driven. At times, it was also inappropriate and I take full responsibility," Bowman told the paper in a statement. "This inappropriate behavior reflects my personal flaws and not someone else's. This behavior and my personal behavior were wrong. To those who felt the sting of my behavior, I am truly sorry."
According to the Journal, Manfred instituted a zero-tolerance policy for Bowman after he allegedly shoved an executive for Fenway Sports Management, which owns the Boston Red Sox, during All-Star Game week in Miami this past July. It was not clear what precipitated the shoving incident.
In the lead-up to last year's All-Star Game in San Diego, MLB Advance Media held a party at which women were hired to entertain attendees. The Journal reported that some of the women were overheard encouraging guests to leave so they could have sex and return in time to proposition other attendees.
Manfred told the paper that he adopted a policy of forbidding MLB Advanced Media to host parties independent of the league office.
Bowman had been president and CEO of MLB Advanced Media since its founding in 2000. Despite building the company and a spin-off, BAMTech, into enterprises worth a billion dollars each, he developed a reputation as a "holy terror," the Journal reported.
Other accusations against Bowman include propositioning female colleagues and carrying on consensual sexual relationships with subordinates. According to the Journal, former MLB President and COO Bob Dupuy raised issues about Bowman's behavior with then-Commissioner Bud Selig more than a decade ago. However, a former high-ranking baseball official told the paper that "Bud had no interest in dealing with it."
A spokesman for Selig, who was elected to the Baseball Hall of Fame last year, told the Journal that, "[i]t is highly inappropriate for the Commissioner Emeritus [Selig] to publicly discuss any private conversations he has had with former employees."