Titans release returner Darius Reynaud day after fumbled punt led to TD in loss to 49ers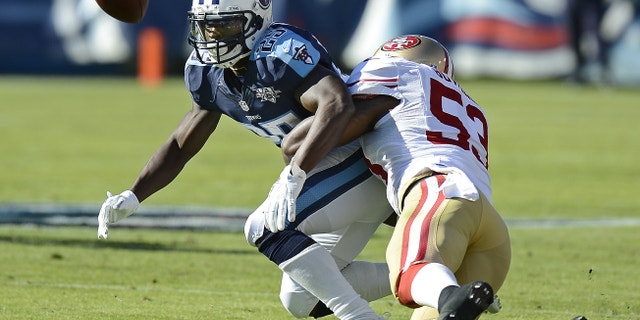 NASHVILLE, Tenn. – The Tennessee Titans have released kick returner Darius Reynaud a day after he fumbled a punt in a loss against San Francisco, stopping an attempted fourth-quarter rally.
Coach Mike Munchak said Monday they did what they thought was best for the Titans (3-4) after Reynaud's confidence became an issue.
Munchak defended Reynaud, noting that was his first fumble this season.
But the ball was recovered in the end zone for a touchdown, putting San Francisco ahead 31-10 just after the Titans had pulled within 24-10 with 7:07 left.
Reynaud also had a safety on the first kickoff of the season opener at Pittsburgh when he stepped on the goal line.
Munchak says the Titans will study their options for returner during the bye with Damian Williams likely for punt returns.
___
AP NFL website: www.pro32.ap.org