Timberwolves star Zach LaVine has a torn ACL and his season is over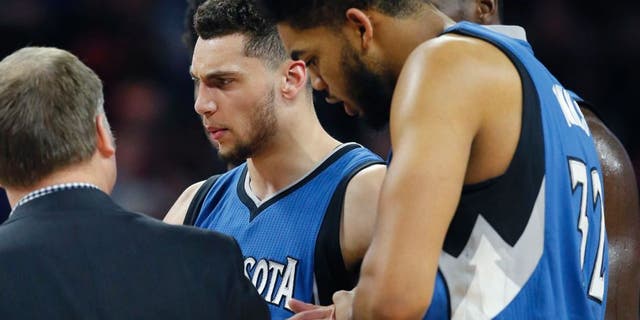 Zach LaVine tore the ACL in his left knee and will miss the rest of the season, the Minnesota Timberwolves announced Saturday.
LaVine was hurt in Friday night's loss to Detroit and an MRI revealed the extent of the injury. It's another setback for the T-wolves, who have struggled to develop their core of young stars under new coach Tom Thibideau.
The reigning Slam Dunk Contest champion, LaVine recently announced he wouldn't defend his title, explaining he wanted to focus on developing as an all-around player. The 21-year-old was averaging a career-high 18.9 points in his third season.