The <i>Other</i> Football: A fond farewell to a 'Total' legend of the game, Johan Cruyff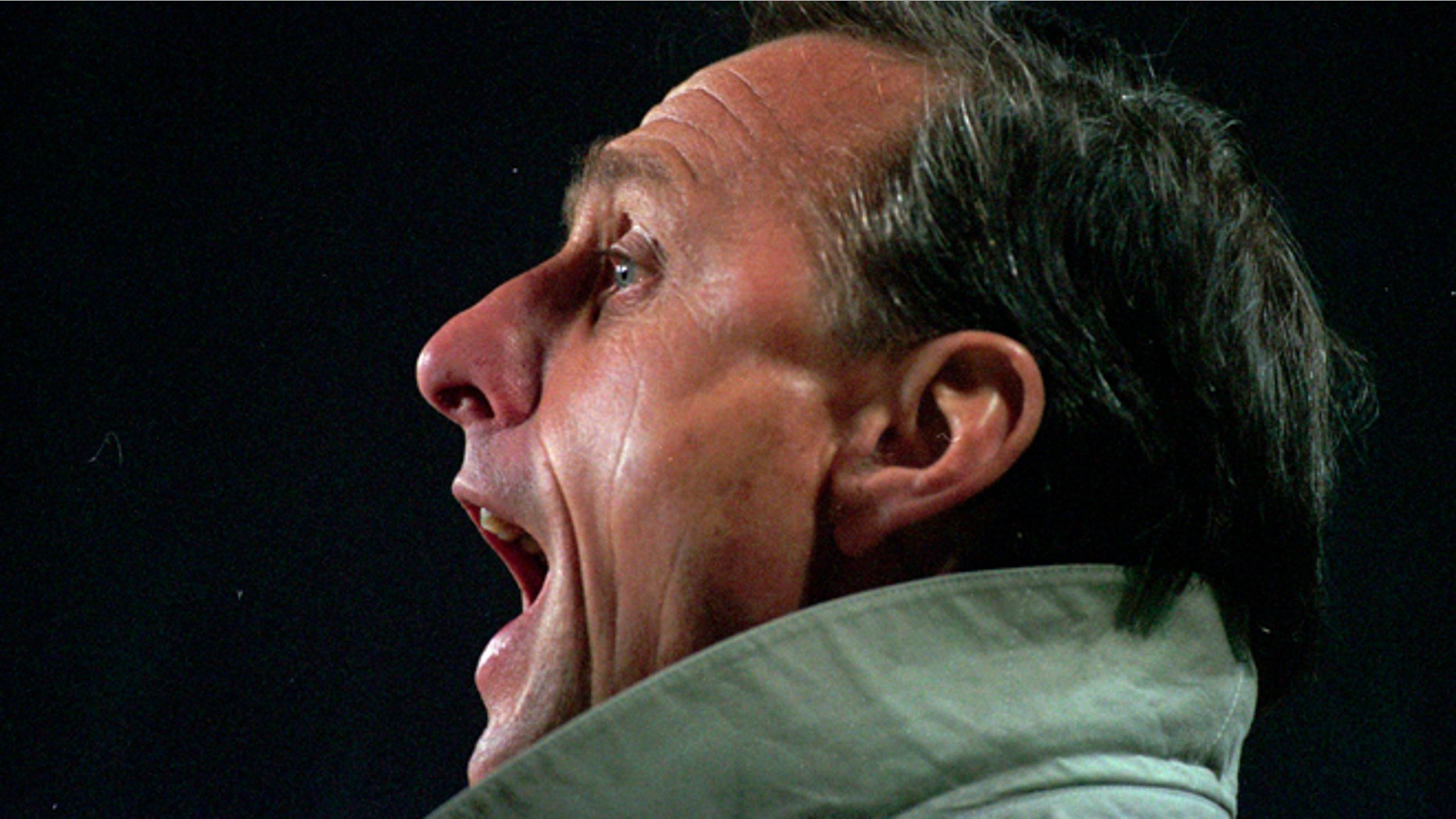 Every sport has lots of great players throughout its history. But only a select few get called a legend.
Soccer lost one of those players. Last week saw the passing of Johan Cruyff from cancer at age 68. Newer fans of the game may not know his name or all that he gave the game.
But they should.
The loss of the Netherlands great is a heavy one, and, as the Dutch F.A. said, "Words can hardly be found for this huge loss."
Cruyff started his career at Ajax and helped that team to numerous national, European, intercontinental and Super Cups. He then moved to Barcelona. He then managed the same teams, taking Ajax to two Dutch cup wins and one European cup, and Barcelona to 11 titles.
But Cruyff's greatest contribution was "Total Football" – a style of play that he helped start and which he professed throughout his career, and a philosophy that helped create the modern game we know today.
Cruyff once said, "Simple play is also the most beautiful. How often do you see a pass of 40 meters when 20 meters is enough? To play well, you need good players, but a good player almost always has the problem of a lack of efficiency. He always wants to do things prettier than strictly necessary."
Cruyff believed in keeping the ball when you had it, and getting the ball back as soon as possible when you didn't.
"If you have the ball, you must make the field as big as possible, and if you don't have the ball, you must make it as small as possible," Cruyff said. "It's a basic concept – when you dominate the ball, you move well. You have what the opposition [players] don't, and therefore they can't score. The person that moves decides where the ball goes, and if you move well … the ball goes where you want it."
Hard to not see this principle in action in, say, Barcelona's tiki taka.
His role in the evolution of the game has been felt not just on the tactical side but also as player.
Kids (and adults too) are taught the "Cruyff turn" on practice fields all over the world, a maneuver he first showcased at the 1974 World Cup in Munich.
Cruyff's speed, technique, precision while passing and his scoring of goals, set the standard as a player and made him a delight to watch.
BBC football commentator Barry Davies said of him, "He was so exciting to watch, so full of ideas."
Vincent Kompany, the standout Manchester City player and captain of the Belgian squad, said, "I don't think anyone has ever influenced the game as much as he has. Football will miss him, but we will never forget."
King Willem-Alexander of the Netherlands said the country had "lost a unique and brilliant sportsman," and added, "He was a Dutch icon. He belonged to us all."
Perhaps he was best summed up by Gary Lineker, Former England and Barcelona great, who said: "Football has lost a man who did more to make the beautiful game beautiful than anyone in history."
Sadness is not the emotion Cruyff would want us to feel at his passing. Let's celebrate and honor him by going out and doing that wonderful turn he taught us. At least, that's what my youth team is learning this week.
To learn more about Johan Cruyff, go to: The World of Johan Cruyff.
Video of the week
To honor him, each young player should study this compilation of his brilliant dribbling skills. (The famous Cruyff turn can be found at the 2:15 mark.)

From the wires
United States coach Jürgen Klinsmann added midfielders Graham Zusi and Christian Pulisic to the roster ahead of Tuesday's World Cup 2018 qualifying rematch against Guatemala on Tuesday in Columbus, Ohio.
The Americans lost 2-0 at Guatemala on Friday, the first loss to Los Chapines in 21 games since January 1988.
Zusi, who played in the 2014 World Cup, has three goals in 32 appearances for the national team. His last U.S. game was in the third place match of the 2015 Gold Cup. He plays for Sporting Kansas City of Major LeagueSoccer.
Pulisic is a 17-year-old who makes his debut on the senior national team roster. He represented the U.S. at the 2015 Under-17 World Cup. He plays for Germany's Borussia Dortmund.
Several U.S. players missed the Guatemala match because of injuries. Defender John Brooks (bruised knee) and midfielder Fabian Johnson (groin) returned to their clubs in Germany and defender Matt Besler suffered a concussion in training Thursday and flew to Kansas City on Sunday for further evaluation. Also, midfielder Jermaine Jones is suspended.
Trinidad and Tobago (2-1) leads Group C with seven points. Guatemala (2-0-1) is one point back. The U.S. (1-1-1) has four points and St. Vincent (0-3-0) is last.
In September, the Americans play at St. Vincent and host Trinidad to complete the regional semifinals. The top two teams advance to the six-nation regional finals.
The Associated Press contributed to this report.