The Countdown is On for the World Cup!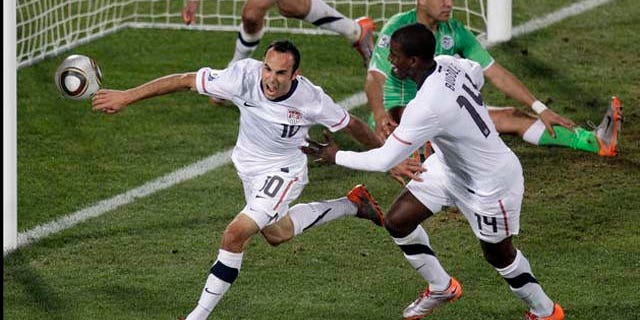 The United States made an 11th-hour bid to snag the World Cup for 2022.
Led by former President Bill Clinton, a delegation -- which also includes actor Morgan Freeman, star player Landon Donovan and U.S. Attorney General Eric Holder -- made its pitch to FIFA's 22-man executive committee Wednesday in Zurich, Switzerland.
The U.S. was among about a dozen nations from every corner of the world that are crossing their fingers in hopes of landing the 2022 World Cup as well as the 2018 event.
FIFA, the world soccer body, will announce the winners Thursday at 10 a.m. EST.
The U.S., which hosted the 1994 World Cup in Chicago, is up against Qatar and Australia for the bid. South Korea and Japan are also in the mix, but are considered long shots.
For 2018, there are about a half dozen countries involved. Russia appears to be the favorite.
But Prime Minister Vladimir Putin opted out of traveling to Zurich to join the country's delegation.
"I view that as unfair competition," Putin said, but not saying specifically what he viewed as inappropriate. "Such methods we consider to be absolutely inadmissible.
"Recently we have unfortunately seen a clear campaign against members of the FIFA executive committee," Putin added.
FIFA's executive committee has been under a cloud of suspicion during the voting process. The BBC reported that three voters -- Ricardo Teixeira, Nicolás Léoz and Issa Hayatou -- took kickbacks from FIFA's former marketing agency from 1989 to 1999.
FIFA said the matter was dealt with by a Swiss criminal court two years ago and no official was charged.
The Associated Press contributed to this report.
Follow us on twitter.com/foxnewslatino
Like us at facebook.com/foxnewslatino