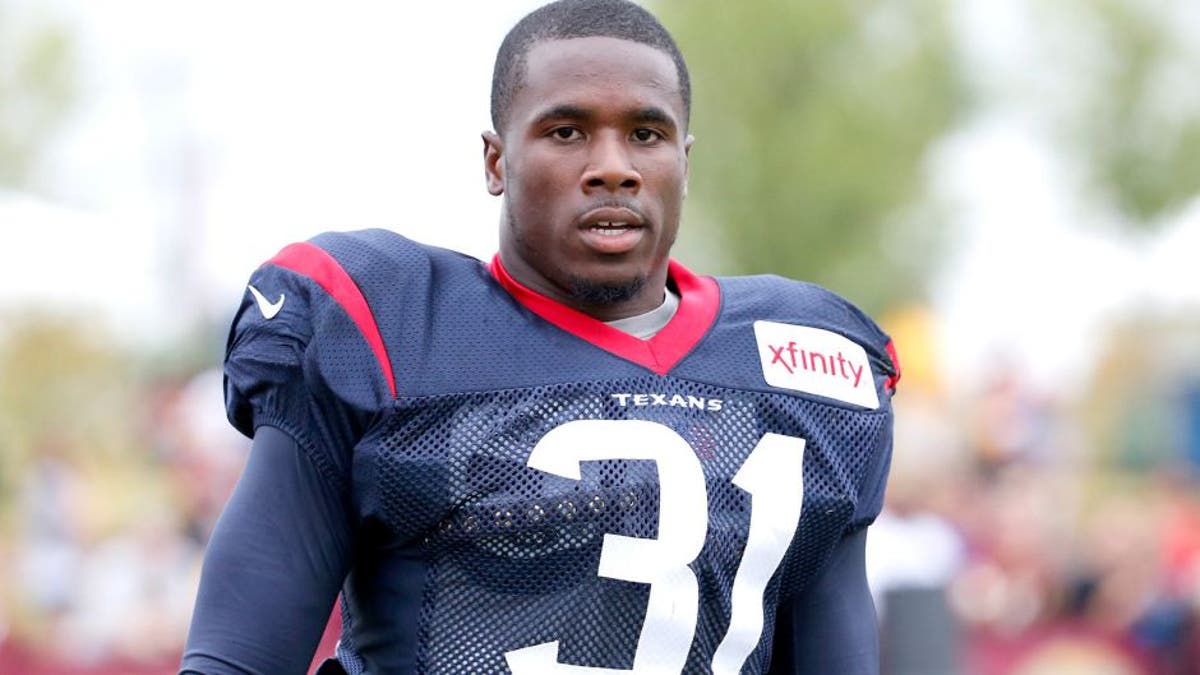 Houston Texans cornerback Charles James is fighting for a spot on the team, and in Saturday night's 14-10 preseason loss to the Denver Broncos, James made his case for a spot on the 53-man roster.
In the first quarter, James, who is in his second season, took down Denver punt returner Omar Bolden for a six-yard loss, in a play that pinned the Broncos back at their own six-yard line.
Later, James also downed a Shane Lechler punt at the Broncos two-yard line.
"He showed up last night," Houston head coach Bill O'Brien said the day after the game, per John McClain of the Houston Chronicle. "(On) special teams, he shows up a little bit every week."
O'Brien noted James' prowess on special teams can only help him, especially considering Houston's depth at cornerback.
"That's a very competitive position," O'Brien said. "It comes down to a couple of weeks from now how many corners you expect to keep. One of the reasons you would potentially keep a certain corner definitely has something to do with special teams.
"Charles is a great guy. He's a passionate guy, and he's really fighting hard to make this team."
(h/t Houston Chronicle)