Tennessee Titans Wide Receiver Reportedly Arrested After Car Chase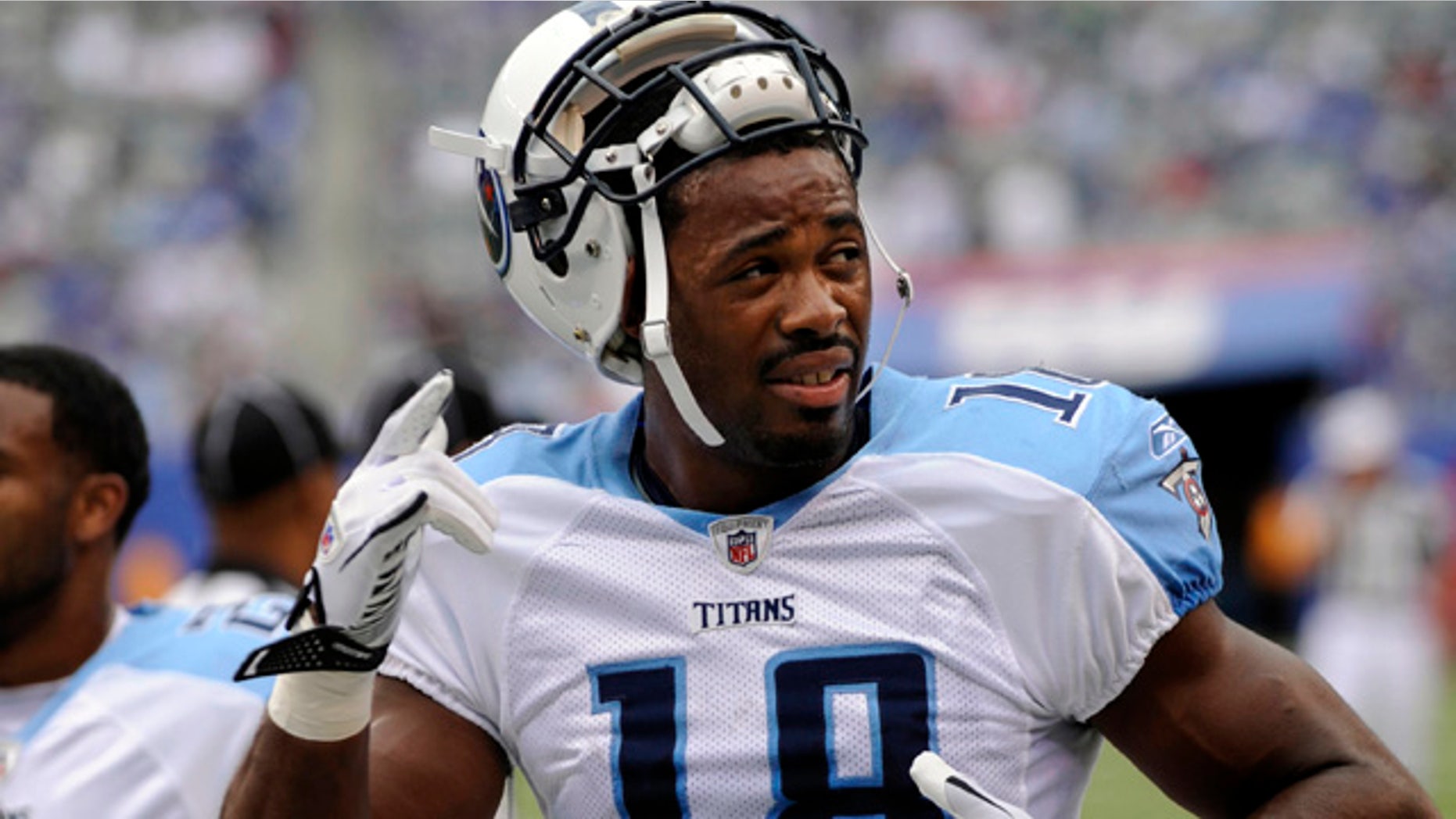 Tennessee Titans wide receiver Kenny Britt was reportedly arrested on three charges Tuesday afternoon after a car chase in his New Jersey hometown.
A Bayonne police spokesman told FOXSports.com that Britt was charged with eluding a police officer, a third-degree felony, as well as lying to an officer/hindering apprehension and obstructing governmental function, both misdemeanors.
Britt is the 10th player arrested since the NFL locked out its players on March 11. The Titans' inability to run an offseason workout program may explain why Britt was back in his hometown.
Jerel Lord, a 23-year-old passenger in the vehicle, also faces three criminal charges. Lord, of Bayonne, was charged with marijuana possession, resisting arrest and obstructing governmental function.
According to a police report, the incident occurred at 4:30 p.m. Tuesday when Britt was clocked driving his blue Porsche at 71 mph in a 50-mph zone. When an officer attempted to enter the roadway to stop the vehicle, the Porsche accelerated and began weaving in and out of highway traffic. The Porsche then exited the highway and was spotted on a local street with Britt and Lord walking away from the vehicle.
The officer ordered them to stop and began questioning Britt and Lord, both of whom denied being in the vehicle. At one point during the interview, Lord ran away on foot, but he was apprehended a block away by a pursuing officer.
Britt, who was recognized as a Titans player, admitted that the Porsche was his after being asked by the officer about the Tennessee plates on the vehicle. Britt, however, claimed he wasn't the driver.
Britt and Lord were both released on summons. They are expected to have a future hearing at Hudson County Superior Court in New Jersey.