Tech lands 2017 QB commitment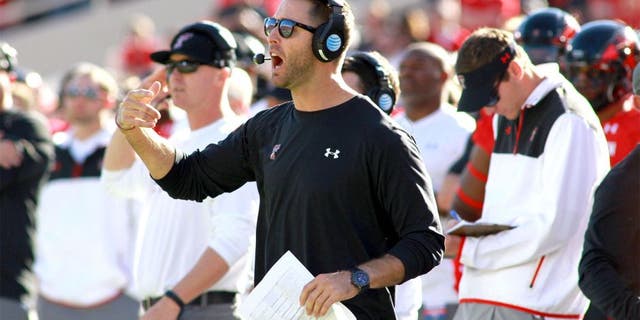 Texas Tech picked up a quarterback commitment from Xavier Martin, a high school junior to be who has started just one game at the position.
Martin, played receiver last season from Cibolo, Texas (Steele High School) in the San Antonio. Martin is expected to be the starting quarterback this season.
According to wreckemred.com, Martin impressed at the Tech summer camp and that was enough for the Red Raider staff to make an offer to join the 2017 class.
Former Cibolo Steele head coach Mike Jinks is now on the Tech coaching staff. There are two other players from Steele on the Red Raiders' roster.
"I feel like it was the best fit for me and my family," Martin said to mysanantonio.com. "I have a lot of friends up there and I have a good relationship with all the coaches."
H/T mysanantio.com
Photo Credit: Michael C. Johnson-USA TODAY Sports