Tampa Bay Buccaneers' Ali Marpet learning to play center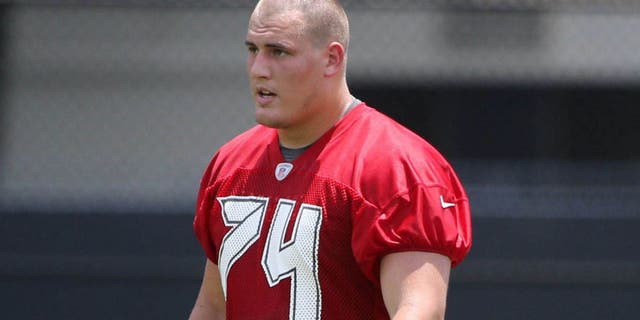 NEWYou can now listen to Fox News articles!
When the Tampa Bay Buccaneers drafted offensive lineman Ali Marpet from Division III Hobart College in the second-round, the hopes were that he could start right out of the gate. Apparently, as Roy Cummings of The Tampa Tribune explains, Marpet is now working towards becoming a two-position player.
While Marpet's main focus is on playing right guard, where he may wind up starting in 2015, he's also taking some early snaps at center as well.
"Teams only dress seven offensive linemen (for games), so your backup guards have to be able to play center," Marpet told The Tampa Tribune. "So that's something I'm going to work on moving forward. I mean, learning to play guard right now is hard enough. Learning to play center is a whole other animal. But I'll do my best and try to learn it from Evan (Smith) and the other guys."
Could Marpet be the future at center? It seems pretty likely, but don't expect it to happen in 2015.
(h/t The Tampa Tribune)