Steph Curry says he will 'most likely stand' during national anthem this season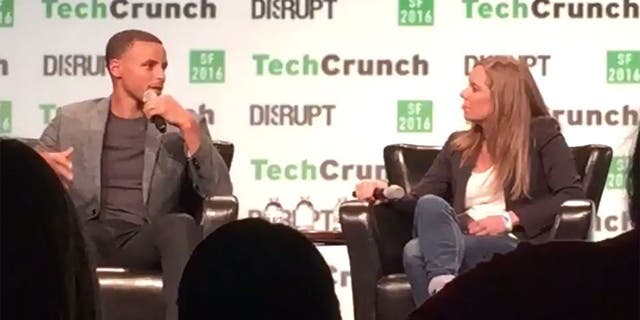 At the TechCrunch Disrupt event in San Francisco on Tuesday, Golden State Warriors point guard Stephen Curry discussed technology, venture capital, the upcoming season and more.
During his interview on the main stage, Curry was asked about Colin Kaepernick's controversial national anthem protests and if Steph had any plans to take action himself during the upcoming 2016-2017 NBA campaign.
The reigning two-time NBA MVP responded by saying:
Some people agree with Colin Kaepernick, some people don't. The common thread is that there is change that needs to be made.
He then declared he would "most likely stand" during the playing of the national anthem before this season's games:
The full interview can be seen below -- where Steph answers rapid-fire questions, including "Hillary or Trump?", "iOS or Android?", "Magic or Bird?", and much more: