Statue of Ken Griffey Jr. unveiled outside Safeco Field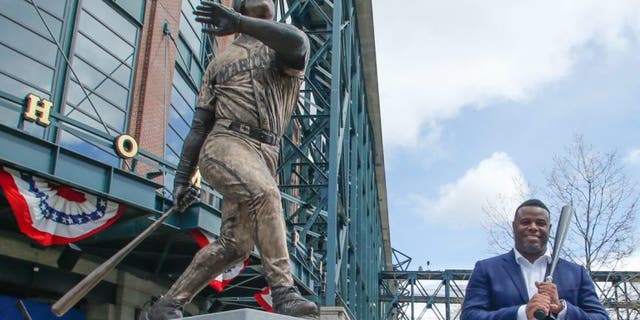 NEWYou can now listen to Fox News articles!
Ken Griffey Jr. took his final step toward immortality on Thursday.
A year after he was inducted into the Hall of Fame, the former Seattle Mariners center fielder was honored with a bronze statues outside of Safeco Field on Thursday.
The unveiling came on the Mariners' off day. Friday night, the first 45,000 fans in the gate when the M's take on the Texas Rangers will get a replica statue.
Chicago's Lou Cella created the sculpture. A press release from the Mariners said Cella worked with hundreds of photos and videos in an effort to nail Griffey's essence.
Click here for more from Q13 Fox.