St. Louis Cardinals groundskeeper hit in head during first pitch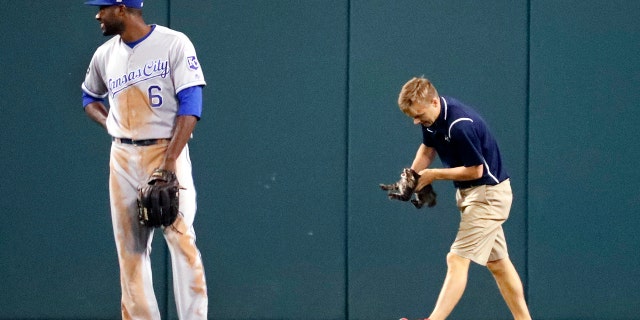 An unsuspecting St. Louis Cardinals groundskeeper was finishing up his work behind home plate Sunday when he was hit on the head by an errant throw from the person throwing out the ceremonial first pitch.
Lucas Hackmann was walking behind pitcher John Brebbia, who was crouching at home plate to receive the pitch, when the ball sailed over Brebbia's head.
As it turns out, this is Hackmann's second bout of bad luck at Busch Stadium.
Last season, Hackmann was ordered to retrieve a cat that had made its way into the outfield during an August game against the Kansas City Royals. He was bit and scratched in the process.
Cardinals fans dubbed the feline #RallyCat when catcher Yadier Molina hit a grand slam after the animal was retrieved.