Sources: Pirates discussed huge Andrew McCutchen trade at deadline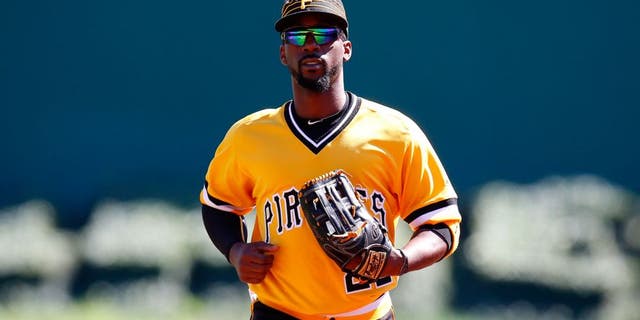 SCOTTSDALE, Az. -- Closer Mark Melancon was not the only star player the Pirates and Nationals discussed at the non-waiver deadline.
The teams also talked about a separate blockbuster involving Pirates center-fielder Andrew McCutchen, according to major-league sources.
The Nationals ultimately acquired Melancon for left-handed reliever Felipe Rivero and left-handed prospect Taylor Hearn, but the McCutchen talks collapsed due to the large number of moving parts, sources said.
The talks, while unlikely to revive because of differences in McCutchen's perceived value, amount to the strongest indication yet that the Pirates are willing to move their five-time All-Star and franchise player.
The Nationals' top outfield prospect, Victor Robles, 19, was one Pirates target, sources said. But the Pirates wanted more than just the Class A outfielder for McCutchen, and a number of other players would have been involved.
McCutchen, 30, is coming off his worst offensive season and a below-average one defensively, according to the advanced metrics. But his contract -- $14 million next season, with a $14.5 million option for 2018 -- remains appealing.
The Pirates believe that McCutchen rated as a poor defender last season in part because they played him too shallow, sources said. Dexter Fowler had a similar issue in 2015, and his metrics improved last season after the Cubs positioned him deeper.
The Nationals, at the time they pursued McCutchen, were not yet playing Trea Turner regularly in center field. They still could use a center-fielder, but Turner's positional flexibility gives them a number of options.
One scenario: Play Turner at shortstop, his natural position, sign a corner outfielder such as free agent Yoenis Cespedes and move Bryce Harper to center. Problem is, the Nats also want to sign a closer and need to find a catcher to replace free agent Wilson Ramos if they do not re-sign him.
Their payroll flexibility, meanwhile, remains limited due to their ongoing dispute with the Orioles over television rights fees, general manager Mike Rizzo told reporters Tuesday. The Nats made big offers for Cespedes and Jason Heyward last off-season, but included significant amounts of deferred money in their proposals, sources said.
Rizzo is always aggressive, always open-minded, as his talks involving McCutchen again demonstrated. What exactly the GM can accomplish this offseason remains to be seen.