Sister of Celtics star Isaiah Thomas dies in Washington state car crash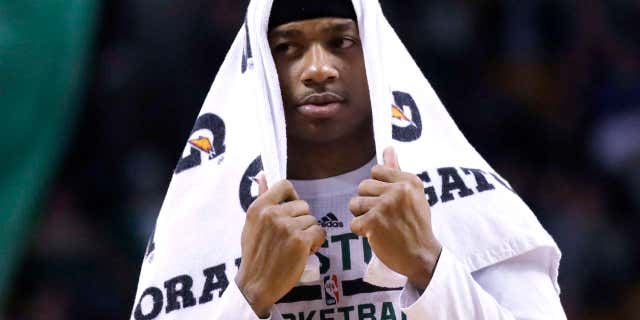 The sister of Boston Celtics star Isaiah Thomas was killed in a car crash Saturday morning in Washington state, authorities said.
Chyna Thomas, 22, died at the scene in the one-car accident, Washington State Patrol said. The accident occurred at around 5 a.m. on Interstate 5 in Federal Way.
"The witnesses observed the silver vehicle in the left lane just suddenly drift toward the left shoulder, leaving the roadway," Trooper Nick King said. "Unfortunately at that point, (she) drove along a cement railing, a Jersey barrier which vaulted the vehicle up in the air, made it become airborne, and it struck a raised sign structure."
Authorities have theorized that Thomas may have fallen asleep while driving, Q13 Fox reported. Police said she was not wearing a seatbelt and there were no signs of impairment.
Isaiah Thomas, who has led his team to the playoffs, was from Tacoma and played basketball at the University of Washington.
"We are terribly saddened by the tragic loss of Chyna Thomas," the Celtics organization said in a statement. "The thoughts and prayers of the entire Celtics organization are with Isaiah and his family."
Isaiah Thomas' father James told the Boston Herald that it is still unclear whether his son will play Sunday in the first game of the NBA playoffs against the Chicago Bulls.
"It's a crucial time for our family right now," James Thomas told the Herald.
The crash is still under investigation.
The Associated Press contributed to this report.