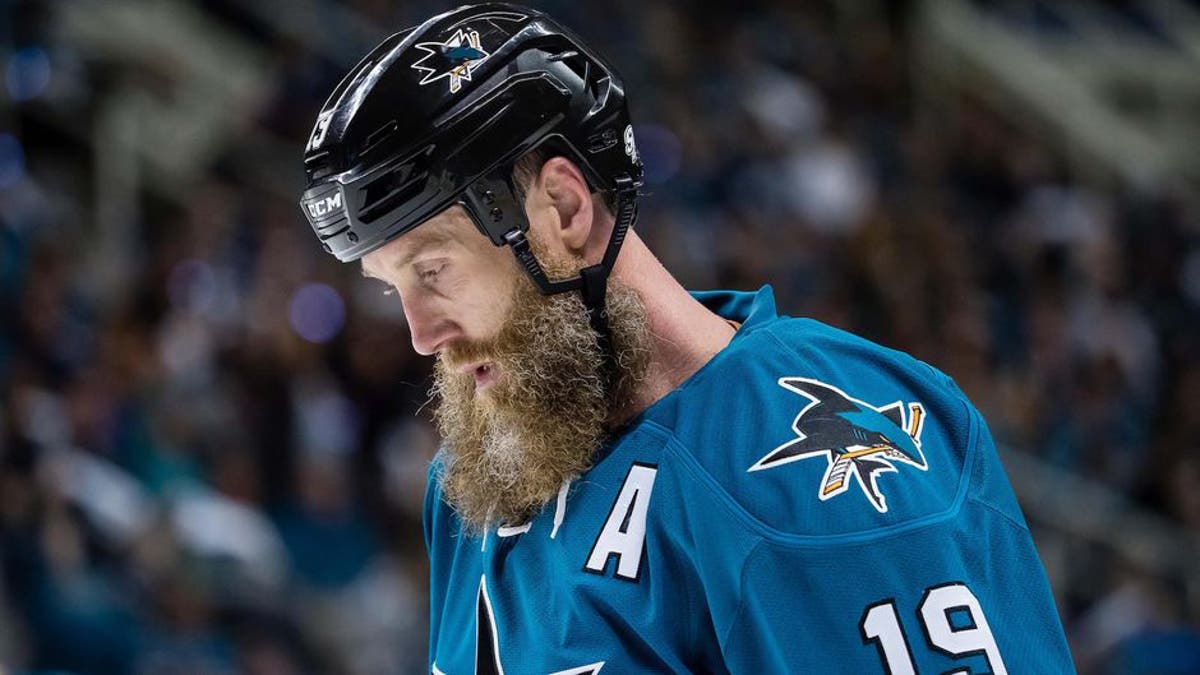 At 37 years old, Joe Thornton is still in desperate pursuit of his first Stanley Cup title.Even after several years of heartbreak and disappointment, there's not a lot that cankeep him from chasing the dream.
That even includes a completely busted knee, apparently.
On Monday, just a few days after the Sharks were eliminated by the Oilers, San Jose coach Pete DeBoer revealed that Thornton played the final four games of the series with a torn ACL and MCL.
The veteran center suffered the injury late in the season and missed the first two games of the series but eventually returned to the lineup. In four games, Thornton averaged nearly 19 minutes of ice time and picked up two assists.
It's hard to imagine even walking with those torn ligaments, never mind skating at fullthrottle and being productive, so Thornton deserves plenty of credit for even suiting up.
It's also worth pointing out that Thornton has an expiring contract, so it will be interesting to see how the injurymay affect his next deal if he elects to continue playing.