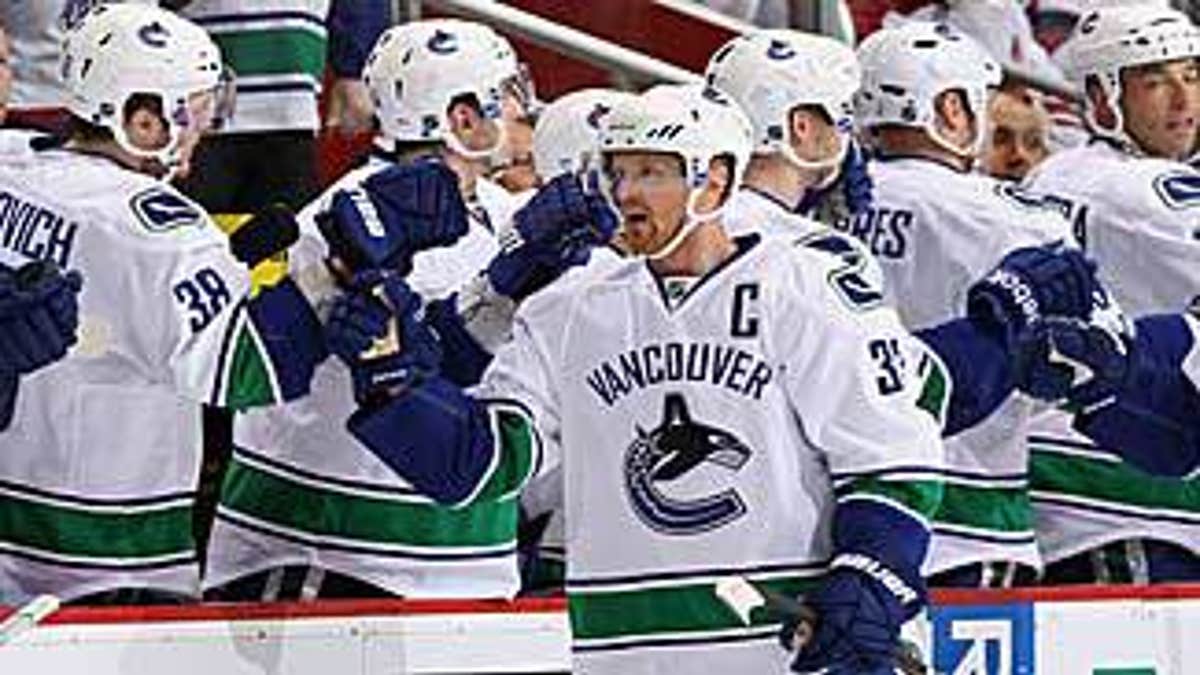 CHICAGO -- The Vancouver Canucks and Chicago Blackhawks have built themselves a great rivalry by playing each other in three straight Stanley Cup Playoffs and only added to its history on Sunday night at the United Center.
Ben Smith's goal off a rebound finally ended Game 6 of this Western Conference Quarterfinal series with 4:30 left in overtime, but this one will be remembered for quite some time -- mostly for Canucks star goalie Roberto Luongo not starting, but finishing the game as an injury replacement for Cory Schneider.
The loss was also the third straight for Vancouver, which stormed out to a 3-0 lead in the series. The Canucks must now win Game 7 on Tuesday at Rogers Arena to keep from becoming this year's Boston Bruins -- who shockingly blew a 3-0 lead a year ago and helped pave the way to the Stanley Cup Final for the Philadelphia Flyers.
The Canucks, however, sounded upbeat about their situation and captain Henrik Sedin -- who finished with an assist and a minus-2 rating -- was among the most positive.
Q: How do you guys respond from this on Tuesday?
Sedin: This is playoff hockey and we've got to come back from this the same way. They looked tired out there. We took over halfway through the game and if we keep our pace up like we did tonight we're going to be successful.
Q: How frustrating was it when those chances, especially in overtime, just were not going in?
Sedin: It's bounces here and there. As long as we can play like this, I'm really positive for Tuesday's game. We battled hard. We had a lot of chances to score. Sometimes you're going to get the bounces, but like I said, we're looking forward to Tuesday."
Q: Can you just talk about the way the team rallied when Cory was hurt and Roberto came in?
Sedin: It's unfortunate he got hurt. He'd had a really solid game up until that point. Thought he had a solid game throughout the game. Like I said, halfway through the game I thought we took over. Should've scored a few goals. (Burrows) hit the post when it was 2-1 and those are the chances where the game's can go either way.
Q: Emotionally, does it hurt even more to lose a game this way?
Sedin: I'd rather see us lose this way than lose 7-2 or whatever. We worked hard. We played the way we wanted to. Thought we took over halfway through the game and we've got to keep doing that on Tuesday. They looked tired out there.