Seahawks make Miesha Tate an official '12' with custom jersey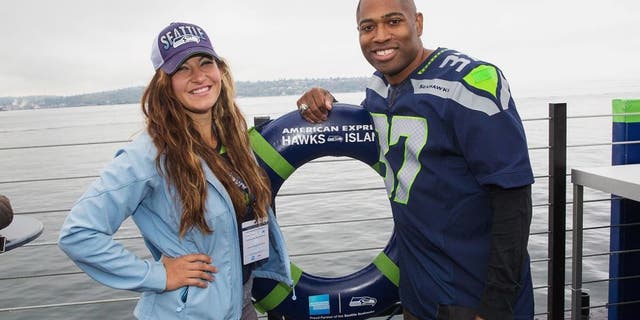 Miesha Tate isn't just a world-renowned mixed martial artist and UFC champion, she also a pretty big football fan.
The Tacoma, Washington native takes every opportunities possible to rep her hometown Seahawks, including putting jerseys on her pups.
And the Seahawks returned the favor by supporting Tate during her March title fight against Holly Holm at UFC 196, where she became just the third UFC women's bantamweight champion ever.
On Tuesday, the Seahawks presented Tate with her very own, custom "12" jersey. The slick jersey, which officially makes Tate a member of Seattle's boisterous 12th-man, features Tate's nickname "Cupcake" on the back.
The jersey looks awesome on Tate, and so does that belt.