Seahawks make a habit of strong finishing kicks under Carroll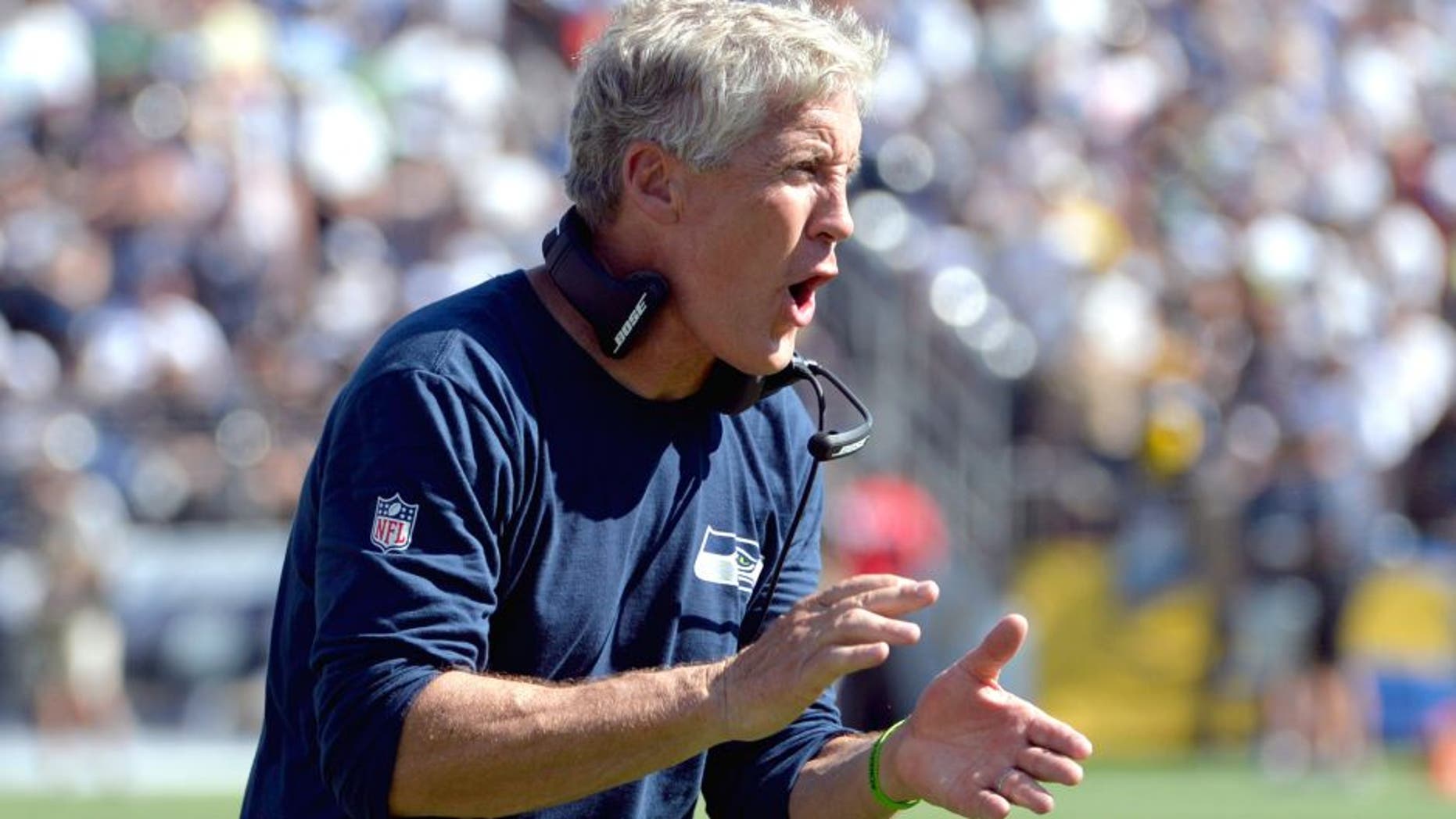 The Seahawks have been among the league's best second-half teams under Pete Carroll. Robert Hanashiro USA TODAY Sports
The Seattle Seahawks made up a three-game deficit over the final six weeks last season to overtake the Arizona Cardinals for the NFC West title.
Given that backdrop and a history of second-half success under Pete Carroll, the Seahawks face a far less daunting task this season, trailing division-leading Arizona by two games with eight to play entering Sunday night's clash against the visiting Cardinals.
"We finish better than we've started," Carroll told reporters. "We've taken pride in being a really good finishing team. That's why it was so hard to have to live with games that happened in the early part of the year."
The Seahawks squandered fourth-quarter leads in each of their four losses but they have a track record of closing with a flourish. The latest example was last season, when Seattle went 9-1 down the stretch and finished the regular season with a six-game winning streak.
Seattle also hit the midway point of the 2012 season with a 4-4 record before rattling off seven wins in its last eight games. Starting with that 2012 season, the Seahawks are 10-2 in November and 12-2 in December under Carroll.
"That's added pressure I guess when you look at it from one point of view, but that's the only way we know," Carroll said. "So we're going to go after it. You can only do that by one championship game at a time, and we're going to go after every one of them. Starting with Arizona."