Seahawks' Jeremy Lane reportedly told trooper during DUI arrest: 'I was more high than anything'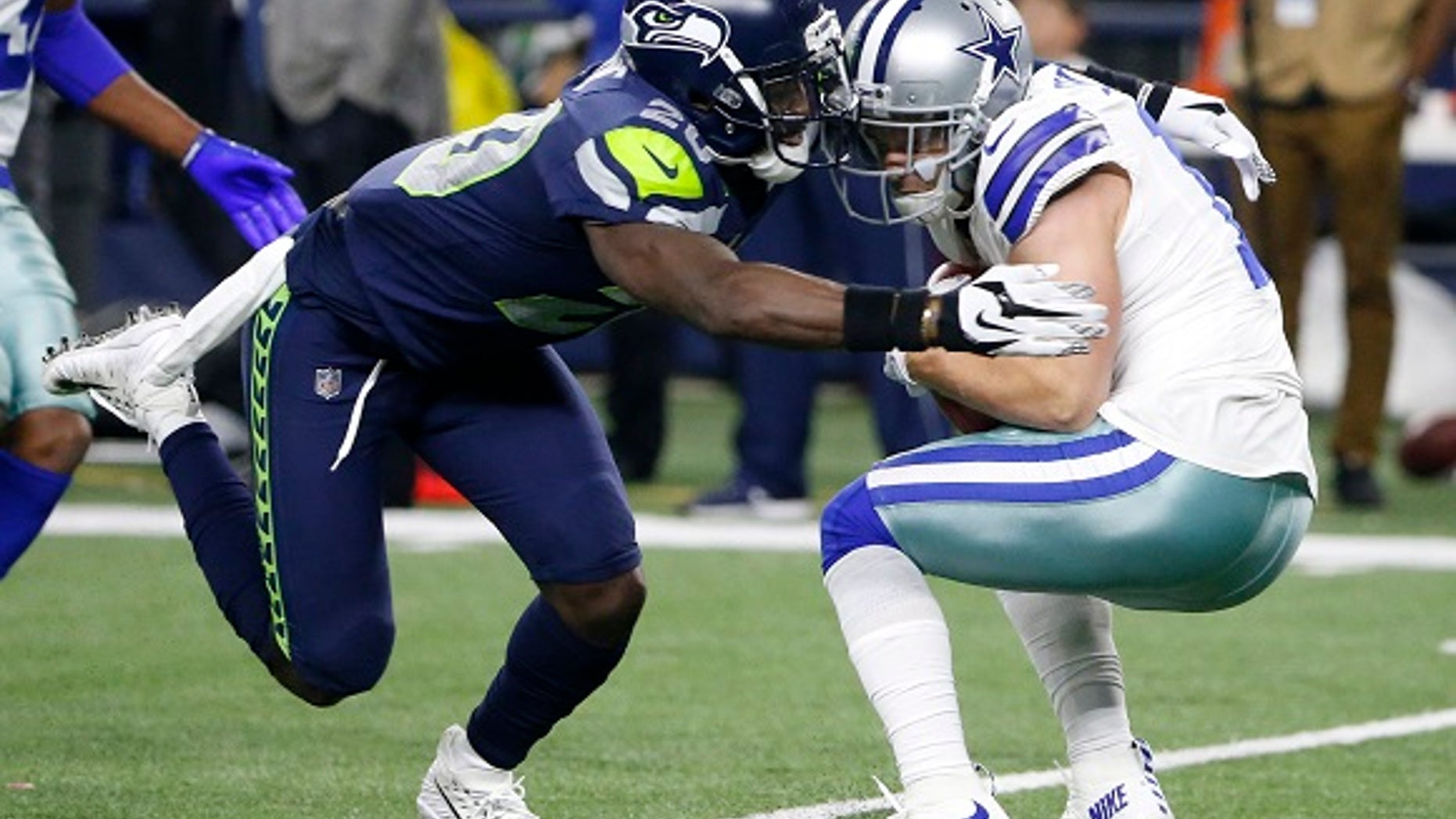 Seattle Seahawks cornerback Jeremy Lane allegedly told police during his DUI arrest Sunday he was "more high than anything."
Lane, 27, was booked into the King County Jail early Sunday morning but released less than four hours later after paying a $1,000 bail.
A trooper pulled over Lane on an interstate between Seattle and Mercer Island because he was driving 80 mph in a 60 mph zone with his hazards on, a police report viewed by Q13 FOX stated. The trooper also reported the football star was changing lanes without signaling.
WASHINGTON STATE QB TYLER HILINSKI FOUND DEAD IN APPARENT SUICIDE, POLICE SAY 
After the trooper went to Lane's window, he allegedly "smelled a strong odor of burned marijuana" coming from his vehicle. Lane told the trooper he was rushing to get home because his alarm was going off.
The trooper also reported smelling alcohol on Lane but the football player said he did not drink or smoke marijuana for some three hours.
Lane agreed to do voluntary sobriety tests and the trooper reported he saw "signs of intoxication in all of them." The football player agreed to a breathalyser test where he blew a .039. In the state of Washington, anything over a .08 is considered a DUI.
After Lane was arrested he was taken to the hospital where he took a blood test. The trooper reported Lane told him during their trip to the hospital that "he didn't want people thinking I was drunk" and "this time, I was more high than anything."
SUPER BOWL LII: HOW TO WATCH AND WHAT TO KNOW 
Lane tweeted on Sunday morning: "A fail DUI is 0.08 right? I blew 0.03 why was still arrest!!! I'll leave it at that."
The blood test results were not ready as of Wednesday and no charges had been filed.
The Seattle Seahawks told The Associated Press they were aware of his arrest but they have yet to further comment on the matter.
Lane was drafted by the Seahawks in 2012. He's played in 70 games, starting 21. He was briefly traded to Houston this season but returned to Seattle after failing to pass his fitness tests with the Texans.
The Associated Press contributed to this report.