Seahawks' Carroll: OC Bevell 'not available' for BYU opening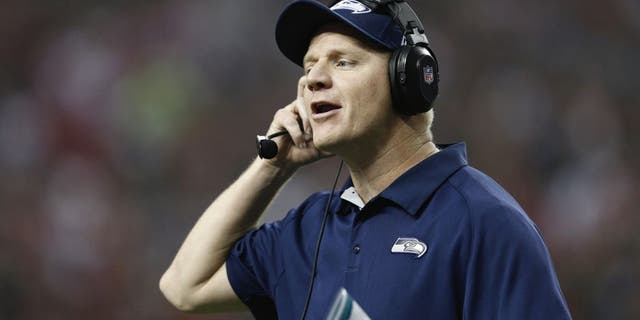 Seattle Seahawks offensive coordinator Darrell Bevell, rumored to be a candidate for the head coaching job at Brigham Young, is staying put.
Seahawks coach Pete Carroll told reporters on Wednesday that Bevell is "not available" for the position and relayed that information to BYU athletic director Tom Holmoe.
"We've got a long season going on," Carroll said. "They've got to go do their job and get ahead and get their decisions made, so Tommy's going to keep working at it."
Bevell, a devout Mormon, is in his fifth season as offensive coordinator with Seattle after spending the previous five campaigns in a similar capacity with the Minnesota Vikings.
The Seahawks are in the midst of their best offensive stretch of the season, amassing 106 points during a three-game winning streak.
"Darrell would be an awesome choice for them, but he's not available," Carroll said. H"e's going to run with us and do what we're doing. They've got recruiting and all kinds of stuff, so just the timing isn't going to fit for them."