Scott Boras calls on Congress to get tough on fan behavior at ballparks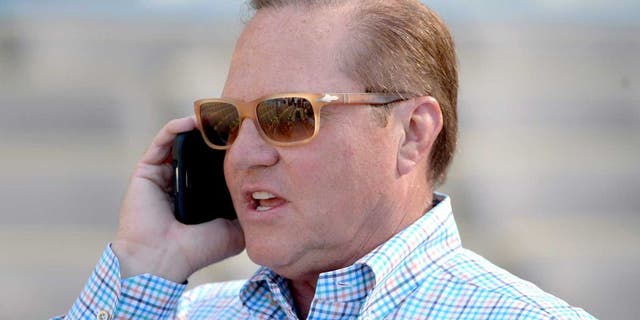 Scott Boras, an agent for many of baseballs top players, wants Congress to empower teams to harshly discipline fans who direct racist comments toward players at major-league parks.
Boras, in an interview with FOXSports.com on Wednesday, suggested Congressional legislation to that effect, believing it is warranted after an incident this week in which Orioles center fielder Adam Jones said he was subjected to racist taunts and a bag of peanuts thrown at him in the dugout at Fenway Park.
Jackie Robinson carried the torch of our game as a spokesperson to help initiate Civil Rights legislation. This awareness needs to trigger legislation, Boras said.
We've got children of the next generation in those ballparks. We need legislative and Congressional action so that the awareness of this provides an appropriate penalty for the crime, to give the owners and teams the ability to make conduct from fans criminal so that there is a real benefit to this newfound resolve.
AP
I think we'd get unanimity among legislators to create a bill that would put teeth into what teams could do with the license they are given. If you run on the field, that trespass gets you jail time and a criminal act. Why shouldn't conduct of this nature get obviously a greater penalty because it has worse damages?
That's the thing that this awareness should bring.
Boras, who does not represent Jones, spoke glowingly of the player, praising his work ethic and his performance for Team USA during the World Baseball Classic, among other things.
Jones own agent, Nez Balelo of CAA, said Wednesday that he and Jones will continue to press clubs to implement policies to protect these players and stop this type of reckless behavior.
There needs to be a 'Zero Tolerance' rule put in place across MLB to punish people that are going to act this way, Balelo said. We need to set a precedent now that this will NOT be tolerated and if you are caught breaking this rule throwing objects onto the field or saying demeaningracial slurs directed to a player there will be harsh consequences to pay for this behavior.
I have been Adam Jones' agent for the past 10 years and have lived and experienced this type of behavior with him throughout the years. It has to stop and stop NOW.