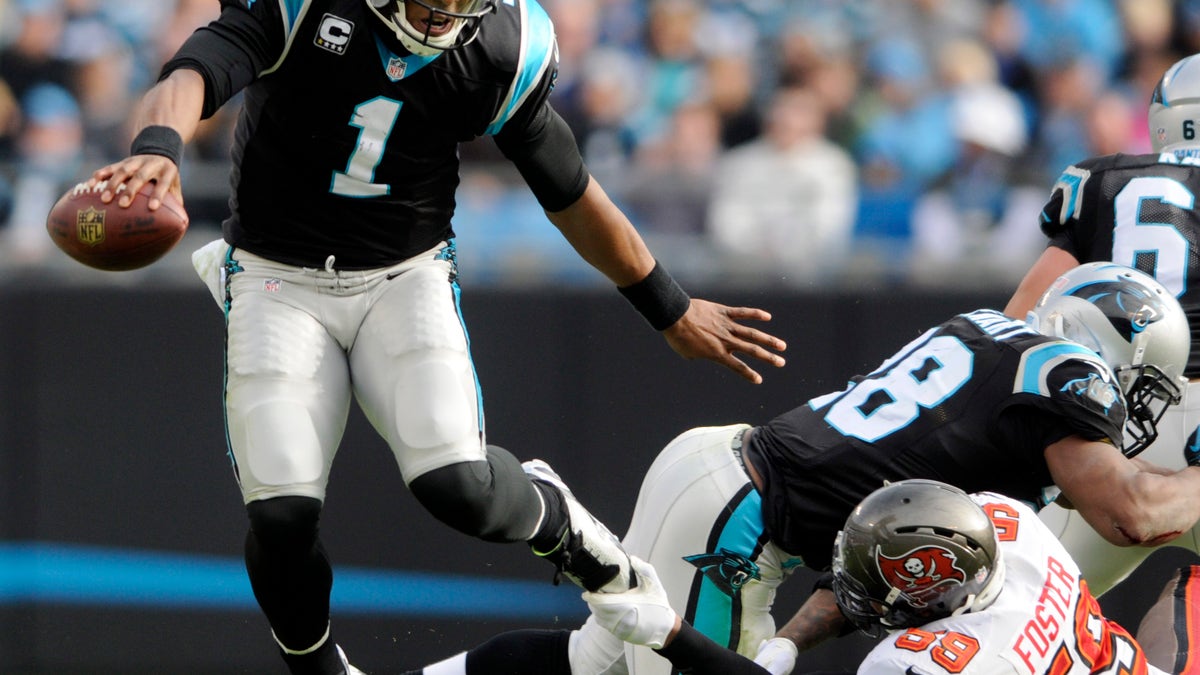 METAIRIE, La. – Malcolm Jenkins doesn't envision New Orleans' defense crumbling for a second-straight week, no matter how similar the challenges of stopping Russell Wilson and Cam Newton may be.
Jenkins can point to the Saints' No. 8 ranking in total defense as the basis for his rationale. He'd also like to think the Saints learned from their mistakes against Wilson during Monday night's 34-7 loss in Seattle and won't be fooled again on Sunday night against Carolina in a game that will determine first place in the NFC South.
"If you just write down on paper what it is that they do well, they are very similar," Jenkins said. "They can extend plays with their legs, they have a big arm and can throw downfield. They run the ball well as a team and they are very patient. That is what we just faced and that is what we are going to face this week."
Last week, the Saints gave up a 429 yards, second-most in a game this season. The bigger problem was their inability to stop Seattle on third down, when Wilson used his scrambling ability to extend plays in which his protection broke down.
Jenkins called the Seattle game "probably our worst outing," but added, "We can always get better and go back to the drawing board and move on."
The Seahawks converted six of their first eight third-down plays en route to building a 27-7 halftime lead and cruised from there. Wilson finished with 47 yards rushing.
Many teams have had the same trouble stopping Carolina on third down because of Newton's ability to either run for timely gains or just escape the pass rush long enough to find an open receiver.
Just as a passer on third down, Newton is 58 of 90 for 772 yards with five TDs against three interceptions. Newton also has rushed 82 times for 447 yards and a team-high six touchdowns.
"We didn't do a good job of stopping Wilson. I think going into this game, we can't let (Newton) break containment," Saints linebacker Curtis Lofton said. "We've got to keep him in the pocket because both of them, when those guys get out in the open and moving around, they make big plays with their legs and their arms."
Panthers coach Ron Rivera said Newton, now in his third season, goes into games with a better command of his opponents schemes, has been efficient with the football and making good decisions.
"At times he's managed the game and at times he's taken the games over," River said. "Again, it's staying and keeping him in his comfort level and the guys around him, the play makers around him making plays when they've had to."
Watching film of the problems New Orleans had in Seattle gave Newton reason to be confident against New Orleans, but the Carolina quarterback said he also is cognizant of how much coordinator Rob Ryan has been able to improve New Orleans' defense with his aggressive scheme that disguises its intentions well.
"When I look across the field and see I'm playing a guy like that, I pay homage to it but hope at the same time that he makes a lot of mistakes," Newton said of Ryan. "We just have to keep our foot on the pedal as an offense and keep putting up points."
___
AP NFL website: www.pro32.ap.org