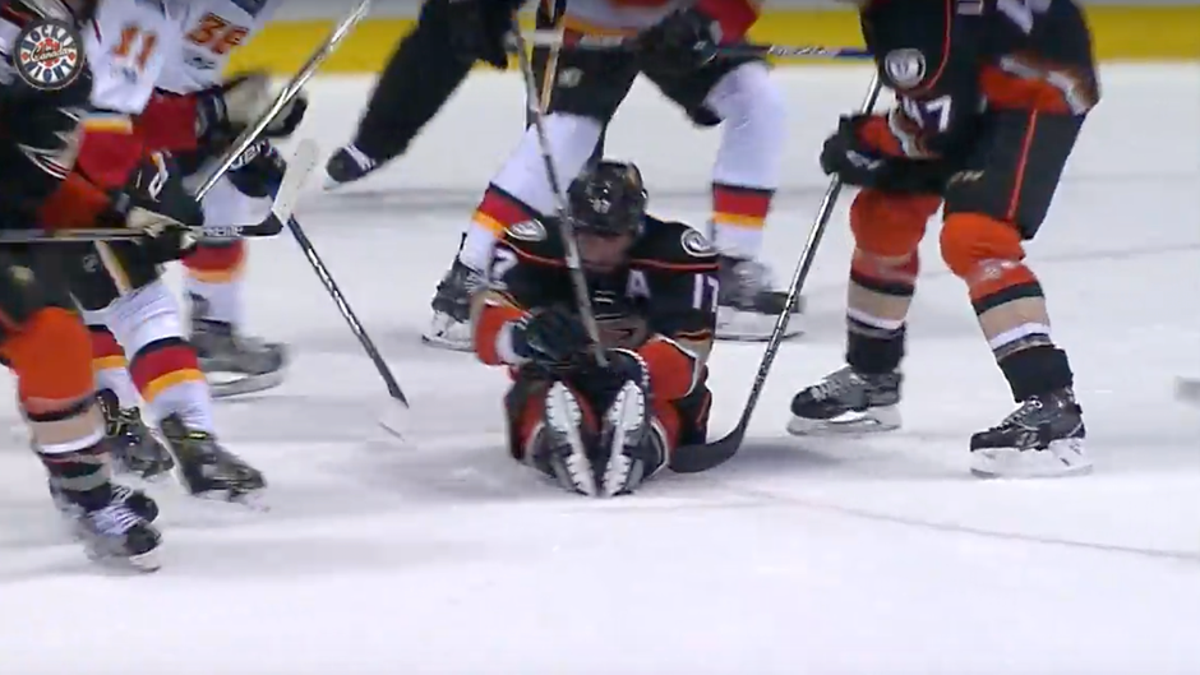 Anaheim's Ryan Kesler brought new meaning to the phrase "sitting Duck" on Thursday night.
The veteran forward helped close out a Game 1 victory against the Calgary Flames with a bold (yet savvy) move in the final seconds of the third period. With Anaheim up by a goal and desperate to stave offCalgary's offensive attack, Kesler blocked a shot and then sat on the loose puck with no intentions ofgetting off it until he was forcibly removed or thewhistle was blown.
Flames players aggressively tried to pry the puck from underneath Kesler, as well as Kesler from off the puck, but to no avail. Several crucial seconds were burned off the clock before officials blew the play dead andsent Kesler to the box for delay of game.
It was as smart of a penalty as you'll see taken in the final minute of a hockey game, as Kesler left only .9 seconds on the clock for the Flames to net an equalizer, all but sealing the victory for his Ducks.
It's maybe not the greatest display of sportsmanship or the most honorable way to close out a game, but in the Stanley Cup Playoffs you do whatever it takes to get the W.