Ronda Rousey won't fight in UFC 200 because of film commitment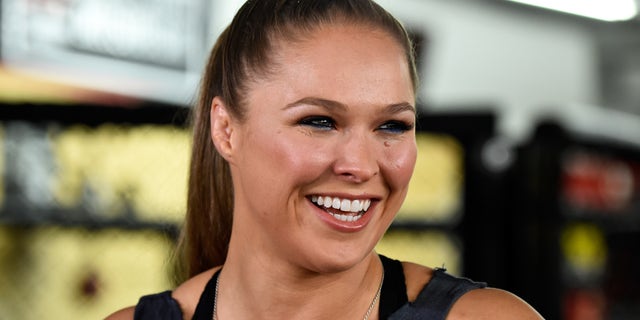 Ronda Rousey won't be getting back into the octagon any time soon.
UFC president Dana White revealed to Yahoo! Sports on Tuesday that the former UFC women's bantamweight champion has asked for more time off from fighting and will not make it to UFC 200 in July as planned.
He said filming of the remake "Roadhouse," in which Rousey, 28, is set to star in, has been pushed back. As a result, he said, Rousey has asked for more time off before returning to the octagon since she lost her title to Holly Holm on Nov. 14.
"The filming of the movie got pushed back," White said. "She could do both, but the question is, should she do both? She could do both, but why should she? The filming is in a time frame where she'd finish before 200, but it would be cutting it too close."
It was for this reason that UFC agreed to allow Holm to make a title defense against Miesha Tate on March 5 in UFC 197, White said.
Holm and her manager, Lenny Fresquez, have been pushing for an interim fight when it became apparent that White was targeting a rematch with Rousey for UFC 200.
When Rousey said she needed more time to fulfill all obligations in Hollywood, White said he didn't hesitate to allow Holm a fight in the meantime.
However, the risk of Tate beating Holm – making the Rousey-Holm rematch worth far less – was one that White was willing to take, he told Yahoo! News.
White said he has no problem with Rousey taking more time to get back into the octagon; especially when she has done so much for UFC over the last couple of years.
"The way I look at this one is, Ronda has worked her ass off for us for the last three years," he said. "She's been fighting, promoting and building the sport. If anyone deserves the time off, it's her. The night [of UFC 193] Holly said she'd do the rematch and that Ronda deserved it and everything else. So we were holding it for her if she wanted to do it."
He said Rousey has done more for the sport than anyone else.
"I mean, it's just unbelievable what she's done in the last three years," he said. "Anything we needed, she didn't say no to anything; said no to nothing. She even took over responsibilities somebody else was supposed to have. So when she tells me she wants more time, you know what? She's got it."
Like us on Facebook
Follow us on Twitter & Instagram