Roger Goodell aware of Jarryd Hayne's global impact on the game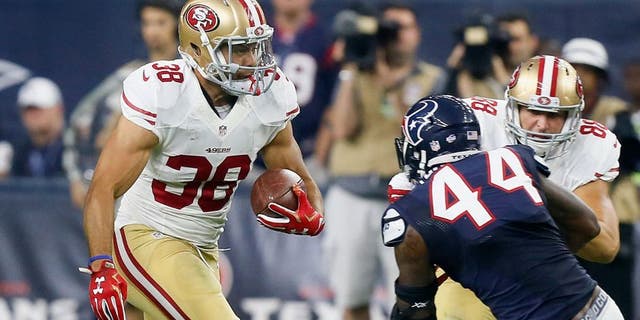 Jarryd Hayne has taken the league by storm with a strong preseason.
And commissioner Roger Goodell is well aware of Hayne's impact across the world.
"We talk all the time about the role of international players and how international players help grow our profile," NFL executive vice president of international said, via the Brisbane Times. "He's definitely well aware of the interest Jarryd has been stimulating. It's highly unusually to be honest to have a new player really break through in the preseason, let alone a new Australian player."
Hayne, however, is far from guaranteed a spot on the 53-man roster despite a report that indicated his spot was safe.
Once final roster cuts must be made, rest assured many eyes around the world will be curious to see whether Hayne will be wearing a 49ers uniform in Week 1.
(h/t Brisbane Times)