Rex Ryan reveals he tried to trade for Odell Beckham while with the Jets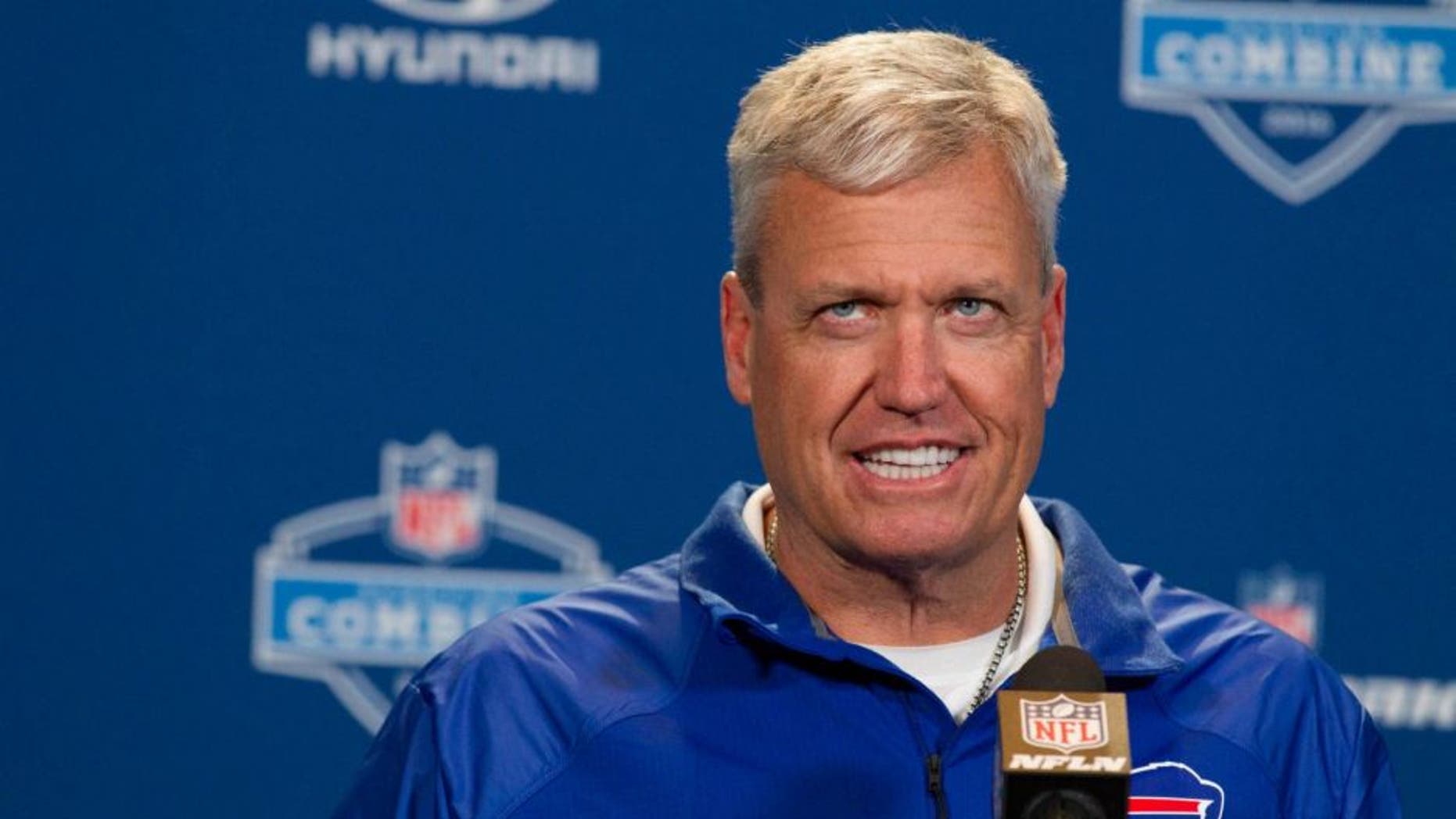 Rex Ryan once tried to make a play for Odell Beckham Jr. while he was with the New York Jets, the NFL coach told Sports Illustrated's Don Banks.
Buffalo's current head coach made the revelation when Banks had asked whether or not there was any concern that Bills wide receiver Sammy Watkins, who is out of commission with a foot fracture, was injury prone:
"Has he missed a little time? Yeah. Big deal. He and everyone else. The [Odell] Beckham kid came out the same year, and he missed how many games with a hamstring issue? Believe me, I was trying to trade for him [with the Jets] when he had the hamstring. I was reading the [New York] papers, and I was like, 'Well, hell, we'll take him.' But Sammy's not even going to miss any time. He's going to be ready to roll when it matters."
In 2014, Beckham suffered a hamstring injury that kept him out of the first four games his rookie year before setting the NFL record for most receiving yards in the first two seasons. The Giants WR's NFL Draft classmate Watkins ran for 1,047 yards and nine touchdowns in 13 games last season.
"The kid loves to work. This isn't a china doll situation. The china doll deal is for someone else," Ryan said of Watkins. "All I know is when he's healthy, you can't cover him, it's as simple as that. No cornerback in the league can cover him, and you can quote me on that."