Reports: A's trade Scott Kazmir to Astros for prospects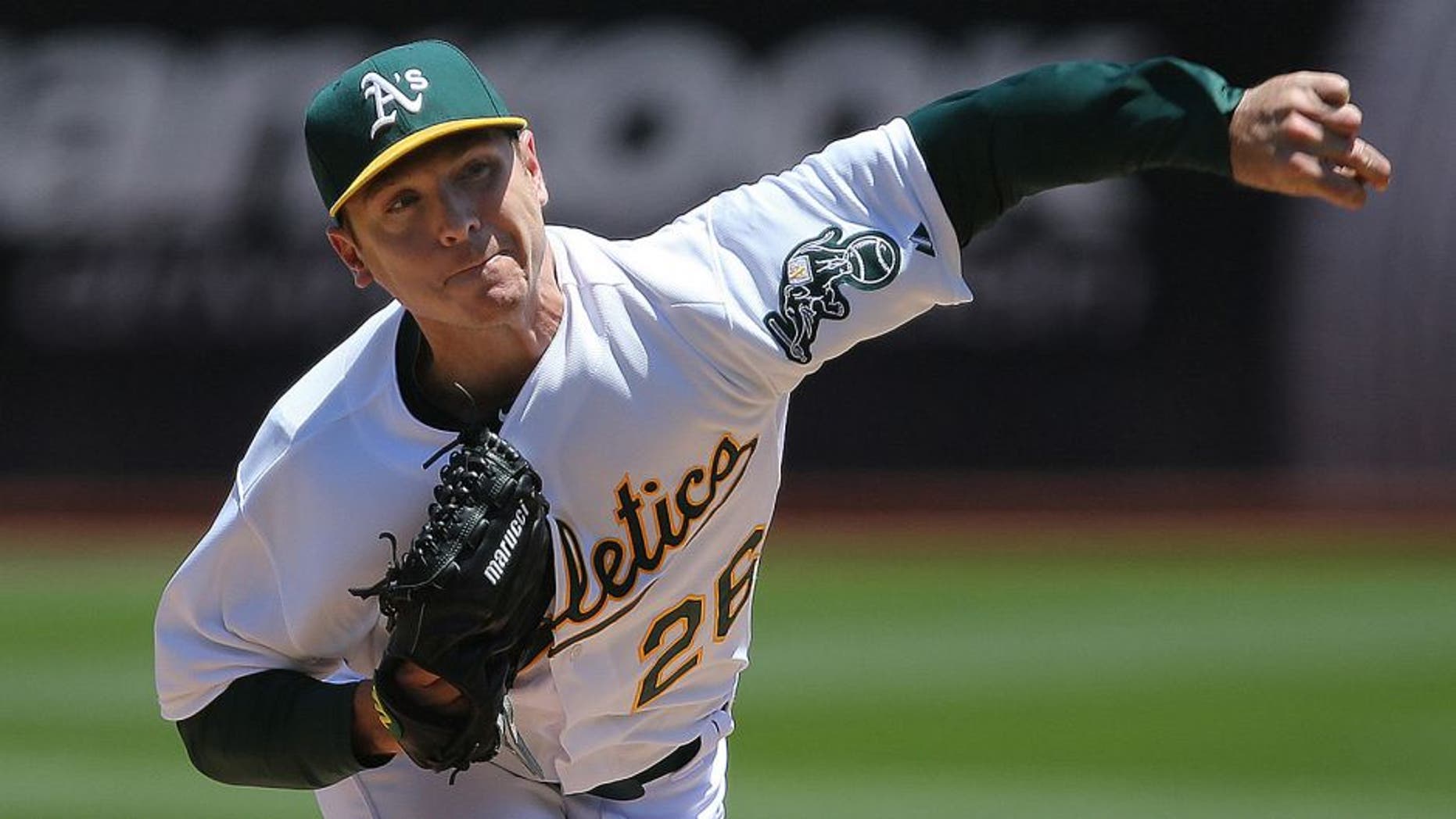 The first domino of trade season has fallen: the Oakland Athletics have dealt lefty Scott Kazmir to the Houston Astros, it was announced on Thursday morning.
In exchange, the A's will receive a pair of prospects from the Astros' minor-league system. The A's announcement:
The timing was intriguing considering Kazmir was scheduled to start for the A's on Thursday afternoon, but whispers began circulating among A's media members on social media that something was up:

In Kazmir, the Astros receive a solid No. 2 pitcher Dallas Keuchel and ahead of Collin McHugh as they attempt to reclaim first place in the AL West from the Los Angeles Angels. So far in 2015, Kazmir is 5-5 with a 2.38 ERA and 101 strikeouts in 109 2/3 innings pitched, and bounced back well from a triceps injury that flared up earlier in the year.

Kazmir, a Houston native, will be a free agent after the 2015 season, though he could very well opt to re-sign with the Astros.
As Evan Drellich of the Houston Chronicle quoted general manager Jeff Luhnow on Twitter, the club had been pursuing his deal for a while: