Report: NFL, NFLPA look to revise Roger Goodell's role in player discipline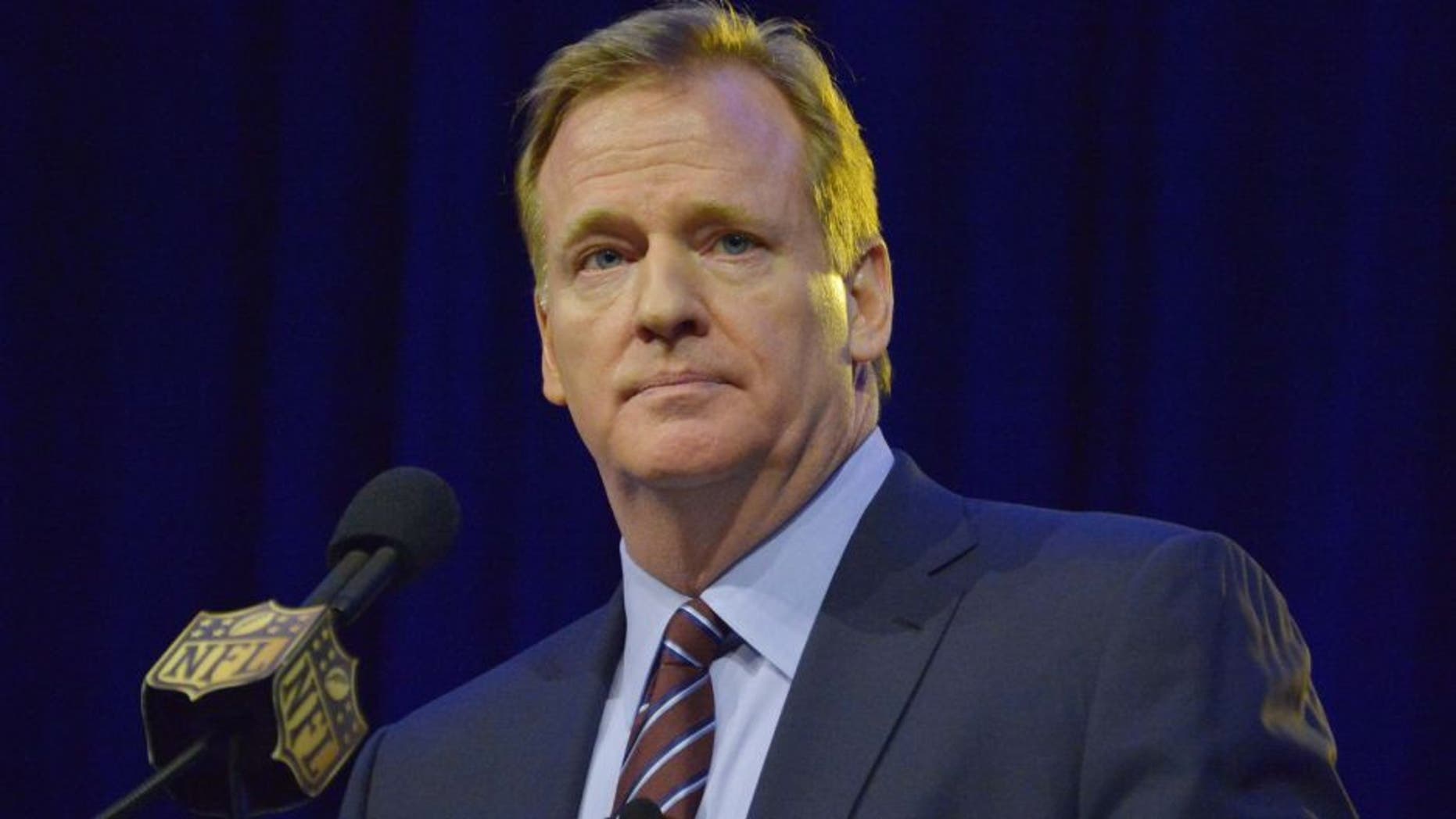 Roger Goodell could end up having some work taken off his plate.
The Washington Post is reporting that the NFL and the NFLPA are working to adjust the commissioner's role when it comes to adjuticating player discipline. Specifically, the appeals process.
It's unknown what those changes will be at this point, but the Post says negotiations are continuing and an agreement is within reach.
Per the Post:
According to one person with knowledge of the proceedings, "slow progress" is being made in the talks. That person expressed doubt that a deal will be struck soon but added that the two sides probably "will get there eventually."
Also:
The NFLPA is seeking neutral arbitration for appeals by players of discipline imposed by the league under the sport's personal conduct policy and integrity-of-the-game rules. Currently such appeals are heard and resolved by Goodell or a person appointed by him.
Goodell said before Super Bowl 50 that he to change up the way the league handles player discipline, but does not want to relinquish his role in resolving appeals to an independent arbitrator.
However, DeMaurice Smith, executive director of the players' union, said before the Super Bowl that he's hopeful that a deal can be struck.
"We have had a number of conversations and those conversations are ongoing," Smith said. "I'm cautiously optimistic that we can reach a resolution on a number of those issues. And I think sort of the frame continues to be the same. We believe that a collectively bargained change to the system is good for everyone."
The US Court of Appeals is set to hear the NFL's appeal of its overturned Deflategate ruling on March 3.