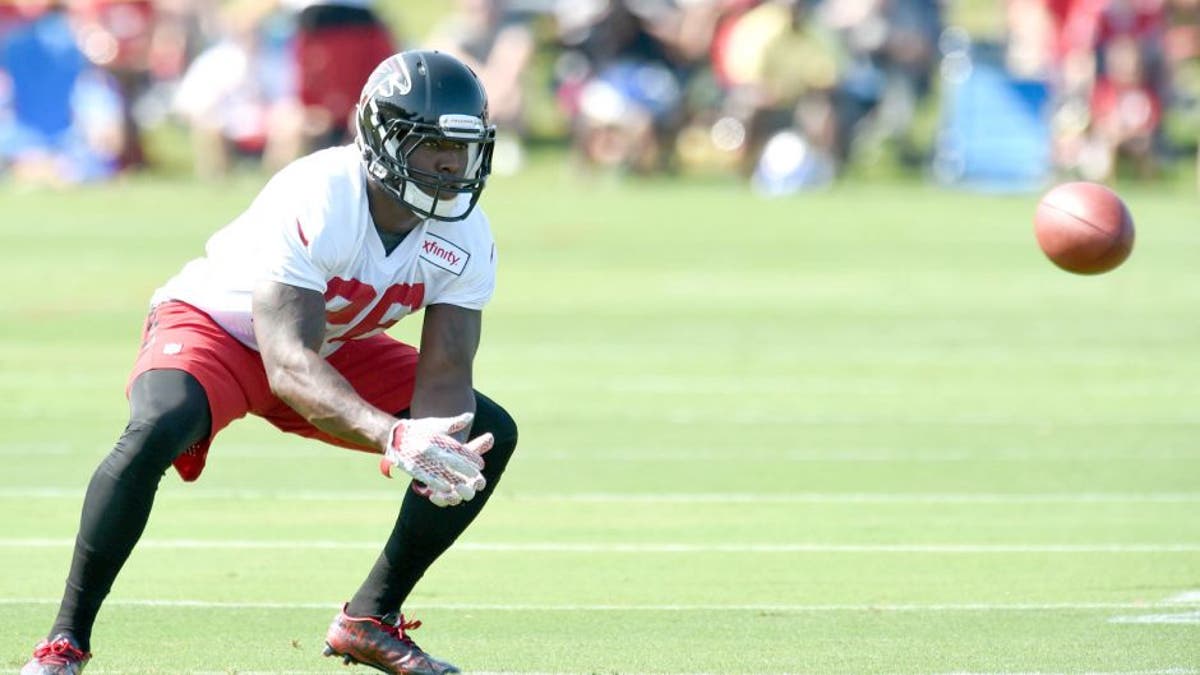 The Atlanta Falcons received some tough news when finding out that Antone Smith suffered a hamstring injury in the team's preseason opener. Fortunately, they got some good news to start the new week, as D. Orlando Ledbetter of AJC.com reported that both Devonta Freeman and Tevin Coleman are back at practice doing individual work.
"We'll see how they respond," Falcons coach Dan Quinn told Ledbetter. "The individual part is challenging as it goes and then the next step will be to put them in the (team) work."
Both Freeman and Coleman were obviously ready to get back into the action.
"I felt pretty good to get back out there," Freeman told AJC.com. "I'm progressing slowly, but daily."
Coleman said, "It's been real frustrating to watch my team get out there and compete. I want to be a part of that."
Both Freeman and Coleman should make immediate impacts when they get to the in-game action. It's safe to say that the running back competition in Atlanta is officially underway.
(h/t AJC.com)