Ray strengthens case for rotation spot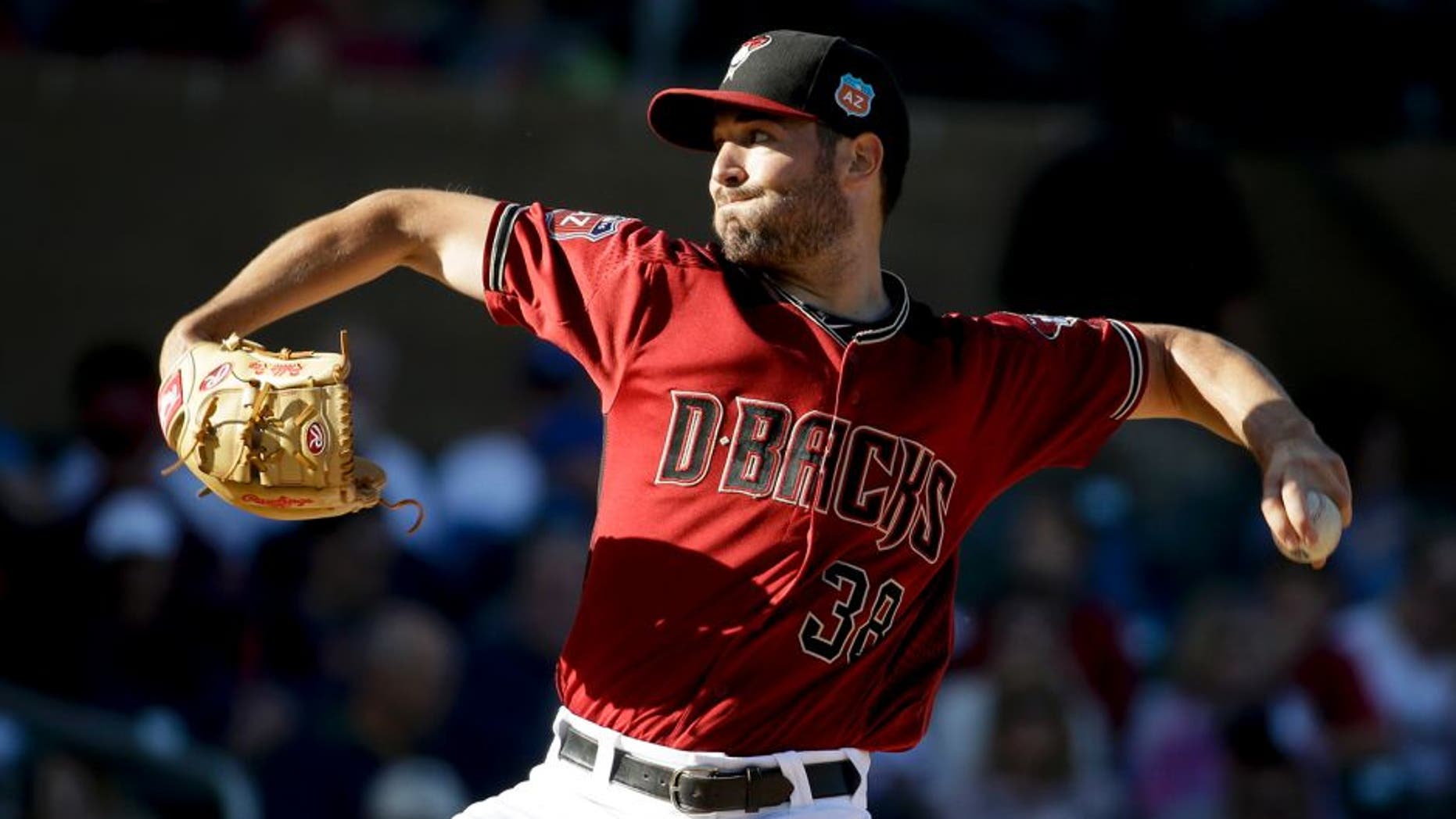 SCOTTSDALE, Ariz. -- Robbie Ray started the spring with a bit of a leg up to be the Diamondbacks' fifth starter and the left-handed has only strengthened his position since.
That continued Tuesday evening, when Ray threw three shutout innings in a 5-3 loss to the Angles at Salt River Fields.
"I'm seeing progress," said Ray, who struck out three and gave up two hits and a walk. "I'm getting better every time out, just fine tuning things."
Manager Chip Hale likes the idea of competition in spring training. The fifth-starter's job is just that, he says. General Manager Dave Stewart, however, continually lists Ray among the four other pitches Hale already named to the rotation -- Zack Greinke, Patrick Corbin, Shelby Miller and Rubby De La Rosa.
Ray, for his part, has done nothing but solidify his standing. He has six strikeouts and three hits allowed in five innings. Archie Bradley and Zack Godley, Ray's primary competition at the start of camp, haven't quite kept up.
"It's just another day at the ballpark," Ray said when asked about competing for a spot on the Opening Day roster. "I just go out and do my job. I know what I need to do and I just go out and do it.
Pitch efficiency is a point of emphasis this spring for Ray, who needed 50 pitches to get through Tuesday's three innings. His change-up against a heavily right-handed Angels lineup helped in that.
"The main thing today was staying around the zone," he said. "I was able to get quick outs and work out of those big counts.
"All my pitches were working. I was pitching inside and (my) off-speed stuff I was happy with. It was breaking away and out of the zone."