Rams to start QB Case Keenum over Nick Foles vs. Ravens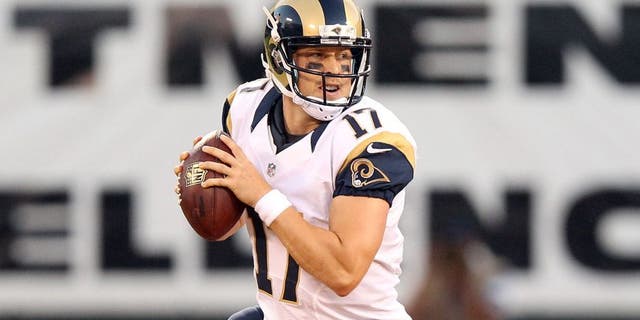 Rams head coach Jeff Fisher announced on Monday that he's making a quarterback change.
Veteran Case Keenum will start on Sunday against the Baltimore Ravens over Nick Foles, who received a long-term contract this past offseason.
Foles has a $6 million roster bonus due in March that's fully guaranteed with no offsets, FS1 NFL insider Mike Garafolo reports.
The move is performance related, and Fisher said the team is seeking a "spark" on offense.
Foles was acquired this past offseason in a trade with the Philadelphia Eagles for Sam Bradford. The fourth-year quarterback has completed 57 percent of his passes this season with seven touchdown and six interceptions.
Keenum, who has started 10 games in his career, beat out incumbent Austin Davis for the backup job in preseason. The Rams sent a 2016 seventh-round pick to the Houston Texans on the opening day in free agency for Keenum.
The Rams' next three games include road games at Baltimore and Cincinnati and hosting Arizona Cardinals in Week 13.