Rafael Furcal To Stay Put In St. Louis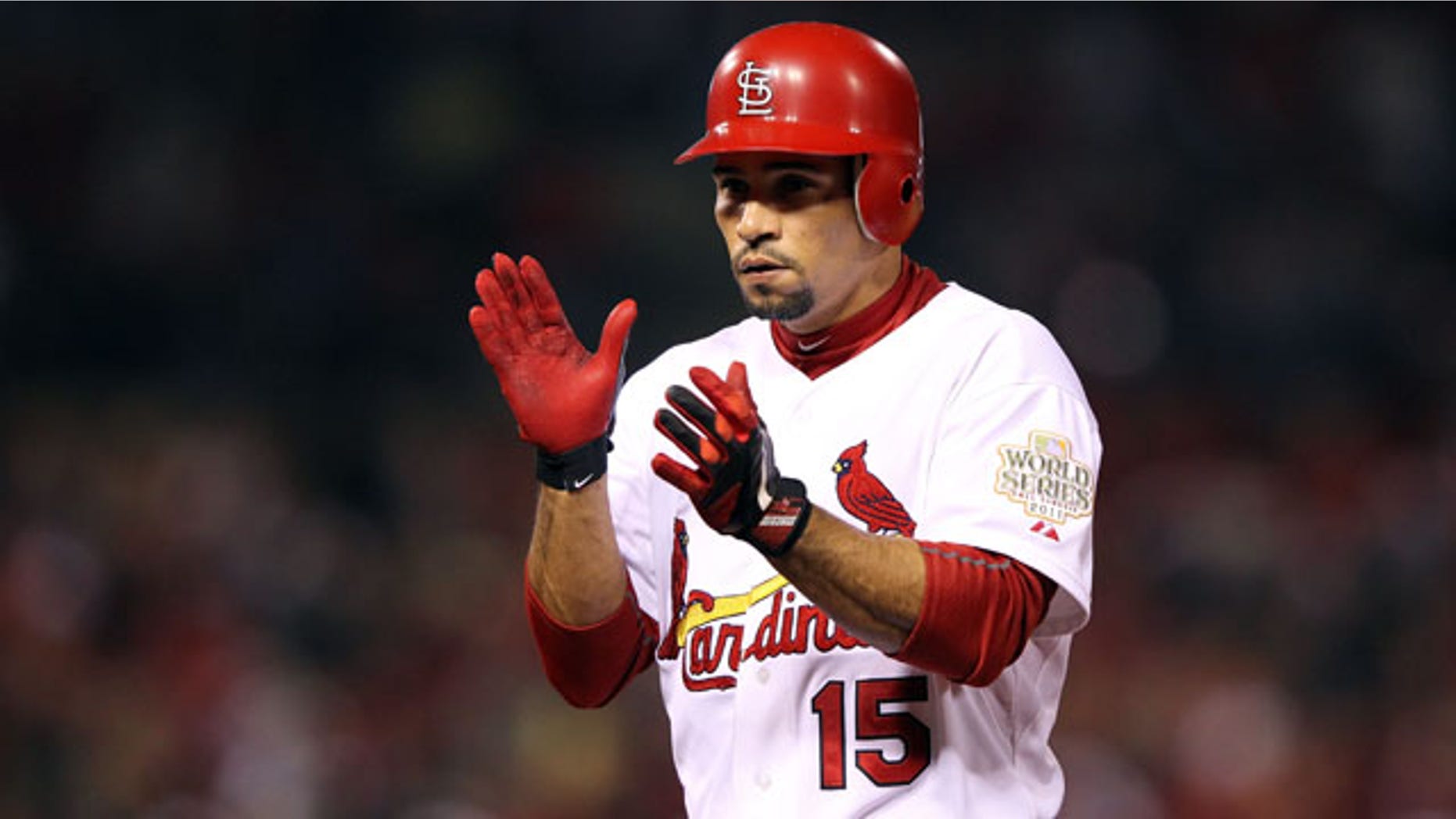 Jupiter, FL – Rafael Furcal, a trade deadline pickup who was one of the keys to the Cardinals' World Series run, got a two-year, $14 million contract to stay in St. Louis.
"Who wouldn't want to come back to a team that won the World Series, especially when you enjoy a team that is competitive every year," Furcal said. "You want to be there. I like to win. I don't like to lose."
The 34-year-old Furcal filled voids last season at leadoff, batting at the top of the order in 50 games, and at shortstop, where he helped to solidify the defense.
The Cardinals went on a wild ride after Furcal arrived from the Dodgers, falling 10 1/2 games back in the National League wild card standings before launching a September charge that capitalized on the Braves' collapse.
Furcal's return provides stability to a position that's had lots of turnover lately. The organization that had Ozzie Smith at shortstop for more than a decade will enter this season with its fifth starter in five years.
Furcal follows Ryan Theriot, Brendan Ryan, Tyler Greene and Cesar Izturis. Royce Clayton, Edgar Renteria and David Eckstein each had at least three opening-day starts in the dozen years preceding the current revolving door.
"A team that preaches pitching to contact, working ahead in the count, getting ground balls — you better have a shortstop that can help you out or else you are going to have some trouble in your philosophy with your pitching," first-year manager Mike Matheny said.
Though he has no Gold Gloves, Furcal is widely regarded as an above average fielder with one of the best arms in the game.
"He's got a cannon, no question," Matheny said. "He loves to show it off."
A career .282 hitter, Furcal is among many veterans in camp who can set their own pace. He's been dogged by injuries in recent seasons, with a fractured left thumb and a strained oblique that put him on the 15-day disabled list in 2011, and hasn't played 100 games in three of the last four years.
"He's getting his body ready," Matheny said. "He's got 12 years in the league, he knows what he has to do, and he seems to be getting there."
Case in point: Even though Furcal said he's healthy, he didn't start in Sunday's intrasquad scrimmage.
"I don't have to show anybody the way I can play," Furcal said. "I think as long as I can be healthy there isn't anything I can't do."
Based on reporting by the Associated Press.
Follow us on twitter.com/foxnewslatino
Like us at facebook.com/foxnewslatino