Pete Carroll defends another questionable Seahawks' play call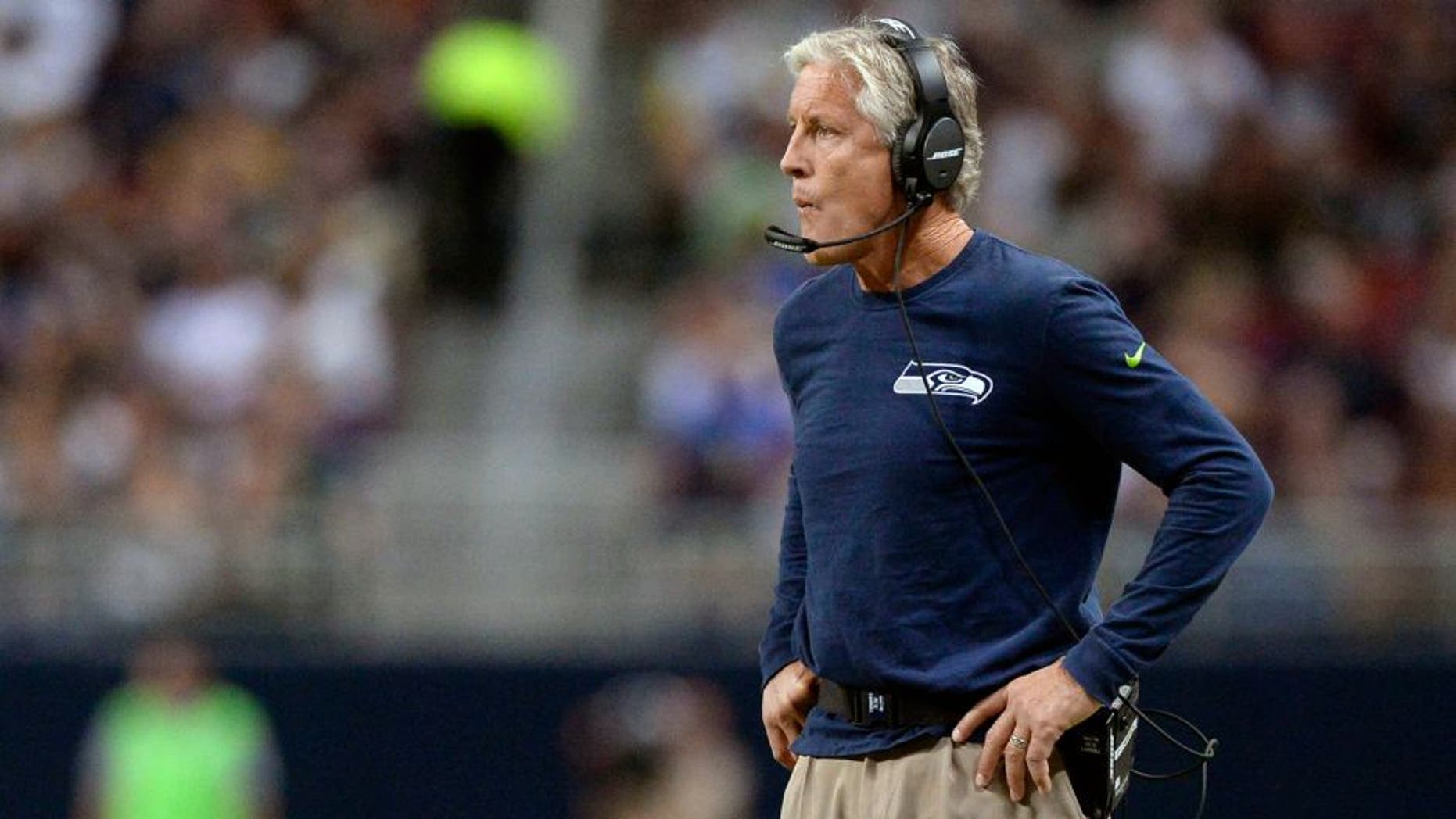 Another Seattle Seahawks' play call has come under the microscope.
Facing a fourth-and-1 in overtime against the St. Louis Rams on Sunday, the Seahawks gave the ball to Marshawn Lynch out of the shotgun formation. An overwhelmed Seahawks offensive line couldn't hold back defenders Michael Brockers and Aaron Donald as they brought down Lynch for a loss. The play sealed the Rams' 34-31 thriller.
Head coach Pete Carroll defended the call shortly after the game.
"I can't tell you, but they got penetration on it," Carroll told reporters, via the team's transcript. "We had been making two and three yards on that all day long. That was a play we had been making all throughout the day, and it worked well. I don't know how they got the penetration, but they did and we weren't able to knock it in."
Carroll, and the entire Seahawks' offensive coaching staff, were heavily criticized in last season's Super Bowl for passing on the goal line opposed to running with Lynch.
For Carroll -- and the Seahawks -- it seems like they just can't win.
Lynch finished the game with 18 carries for 73 yards.